Try this veggie swap for pigs in a blanket!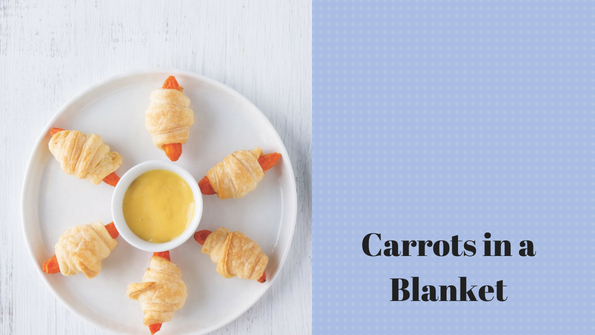 Toss baby carrots in olive oil and a dash of salt and pepper (or cayenne pepper for a kick).

Place on a parchment-lined baking sheet; roast at 350° for 20 to 25 minutes, until carrots are tender. Remove from oven.

On a floured counter, roll out thawed frozen puff pastry, and slice into ½-inch-by- 4-inch strips.

Roll each carrot in puff pastry, brush the top with water and align on a baking sheet. Bake for 10 minutes, until golden.

Serve with a honey-mustard dip.