For more than 30 years, Delicious Living (and its parent company Alive Publishing Group) has been a trusted voice in online and in print recipes for the natural living community, helping you connect with your local natural products stores and the responsible companies that make healthy living achievable, sustainable, and fun.
Recipes: Our recipes exist to make your eating experience healthy, delicious, and inspiring. DL is a reliable source for special-diet recipes (such as gluten free and vegan) that taste great and produce successful results. Our healthy recipes are tested and tasted by the DL staff, include fresh and natural ingredients, and are printed with complete nutrition analysis.
Products: We test, taste, use, and believe in the products you see on our editorial pages. All products showcased in our magazine and on our website have made an impression on the DL staff; our product choices are never influenced by advertising.
Trusted: The content you see on our pages and website (and in our free sponsored guides) has been fact checked and reviewed by medical professionals with the goal of bringing you accurate, easy-to-understand information about health and nutrition.
Standards: Our standards department reviews all existing and potential advertiser products to verify their ingredient, health, structure, or function claims are valid and true.
Community: You, us, and your local natural products store—together we inspire healthy lifestyles and support positive changes in the foods we eat and the products we use.
Alive Publishing Group Inc.
Unit B – 925 Boblett Street
Blaine, WA 98230
Meet the Delicious Living staff!
Jessie Shafer, RD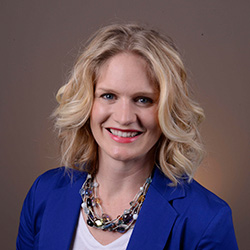 Content Director / Editor in Chief
My must-have natural product is Nature's Path Q'ia Bars and Lavilin Jojoba Gel Cream
My favorite quote is "Whether you think you can or think you can't—you're right." ~Henry Ford
My super power is predicting the perfect size Tupperware for any amount of leftovers. My husband thinks it's amazing.
My favorite movie is Tombstone. There's just something about those cowboys.
When I'm not working, I'm usually testing out recipes, working out, or planning my next party or getaway.
Katie Dove
Content Design Team Manager / Art Director
My must-have natural product is Bhakti Chai and Chocolove Almonds & Sea Salt in Dark Chocolate
My favorite quote is "Quiet people have the loudest minds."
When I'm not working, you will find me in my saddle (on my road bike), on a trail, or on the slopes.
My favorite movie is The Princess Bride—an oldie, but a classic!
I get my design inspiration from typography and being outside in nature.
Jenna Blumenfeld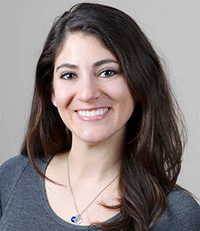 Senior Food Editor
My must-have natural product is cashew butter! It's creamier than peanut or almond butter, and here's my guilty secret: I eat it straight from the jar with a spoon.
My favorite quote is "My mission in life is not merely to survive, but to thrive; and to do so with some passion, some compassion, some humor, and some style." ~Maya Angelou
When I'm not working, I'm usually riding my road bike into Boulder's beautiful canyons. When it's snowy, you can find me at the rock climbing gym, skiing the slopes, or throwing dinner parties in my tiny apartment.
My favorite movie is Jiro Dreams of Sushi. It's a beautiful film about a world-class sushi chef. Even though I'm vegetarian, I love seeing the artistry and dedication that goes into choosing perfect ingredients and cooking them with grace.
For lunch I often mash an avocado with sea salt and hot sauce, then eat it with cucumber slices and whole-wheat crackers. I pair it with chia-infused kombucha and I've got myself a filling, healthy lunch.
Jessica Rubino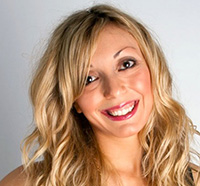 Senior Beauty Editor / Content Marketing Director
My must-have natural product is MyChelle Fruit Enzyme Cleanser. Obsessed.
My favorite expression is "The tides are turning." It represents what happens when consumers wake up to the importance of buying safe, natural products. And I believe this is finally becoming a reality.
When I'm not working, I'm usually working on some kitchen experiment or trying a new restaurant.
My favorite movie is Muscle Shoals—a must-watch for music lovers.
For lunch I usually pack leftovers or go to one of downtown Boulder's healthy options. For dessert, I go for a nice long walk with co-workers!
Jenny Ivy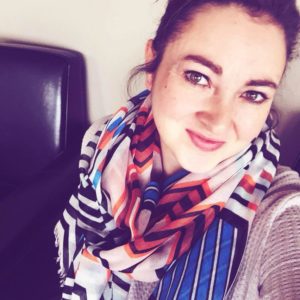 Digital Content Producer
My must-have natural product is Creative Snacks Organic Coconut Bites. Who doesn't like coconut?
My favorite quote is "It always seems impossible until it's done." – Nelson Mandela
When I'm not working, I'm usually reading, watching a flick, playing with my dog and cat, cooking, or checking out what's at the local art museum.
My favorite movie is … Forrest Gump
My favorite place is … western Colorado. I've lived in Colorado all my life and still haven't seen all its natural wonders.
Mia Chambers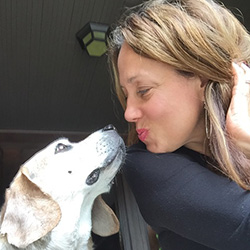 Retail Account Manager / Digital Marketing Services
My must-have natural product is Mineral Fusion anything & Jane Iredale Lipgloss in Pink Candy.
My super power is parallel parking—I am really good.
When I'm not working, I'm usually doing something creative: painting, singing, or collaging!
My favorite kitchen item is my clay tagine. It cooks everything perfectly—plus it sounds fancy, but it's not!
I make a mean Gourmet Chocolate Truffle.
Cindy Van Schouwen​
Retail Account Manager / Digital Marketing Services
My must-have natural product is Vega vanilla protein powder. I add it to my fruit smoothie every morning.
My favorite quote: "You must do the things you think you cannot do." – Eleanor Roosevelt
My favorite book is Personal History by Katharine Graham and The Poisonwood Bible by Barbara Kingsolver.
When I am not working, I'm usually trying to hang out with one of my daughters, running, swimming, riding or going to a yoga class.
My super power is my plant-based diet! Ever since I went from vegetarian to vegan I have a ton more energy.
For lunch I usually eat tofu or beans and rice and some sort of veggie…never gets old!