Sign up to receive great-tasting healthy recipes, everyday nutrition tips, and the latest information on green living, supplements, and natural beauty—all delivered right to your inbox.
You'll receive Delicious Living Natural News on Tuesdays, and Delicious Living's Recipe of the Week on Thursdays.
---
Delicious Living Natural News
Every Tuesday
The latest news in natural, for you!
Weekly recap of the best in food, nutrition, beauty, and supplements.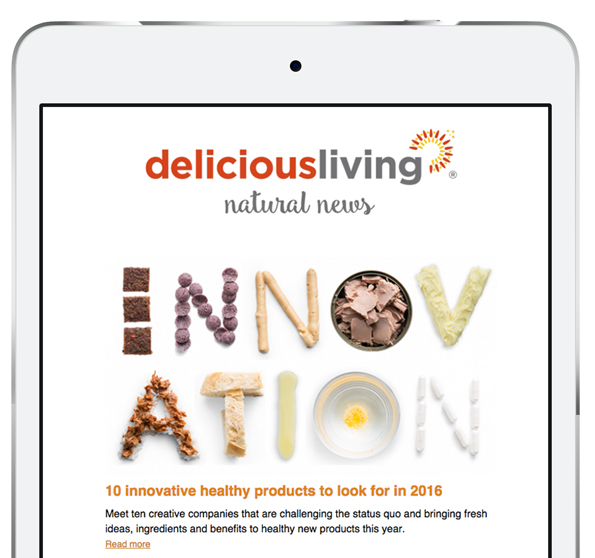 ---
Delicious Living Recipe of the Week
Every Thursday
A new great-tasting, nutritious recipe featured each week.
Sent right before the weekend so you can plan deliciously healthy meals ahead of time!