A breakfast to look forward to! Loaded with bananas, blueberries, cinnamon, walnuts and nutrient-packed Manitoba Harvest Hemp Hearts.
Click here for more recipes from Manitoba Harvest.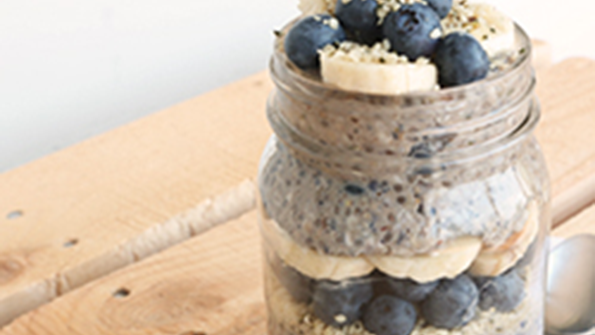 Blend half of the blueberries in a food processor or blender until smooth.

Then mix all of the ingredients (including the blended blueberries) in a large bowl and let it set in the fridge overnight.

In the morning, stir the oats, place them in a bowl or mason jar and enjoy!
Optional: Top the overnight oats with fresh blueberries and more Hemp Hearts. The mixture should keep in the fridge for 2-3 days.