Appetizers and mocktails and that cater to every dietary restriction? Yes, they exist. 
The holidays are a great time to celebrate with your bubble and indulge in fun, festive food and bevvies. However, most people have distinct preferences and needs when it comes to what they eat and drink. So how can you put together a collection of delicious holiday appies and drinks that cater to everyone's dietary restrictions?
Read on to discover recipe ideas that will step up your hors d'oeuvres and fancy drinks game and satisfy every single person at your small and cozy holiday gathering.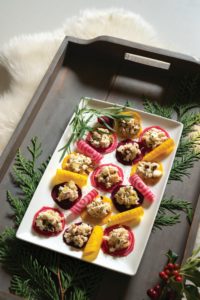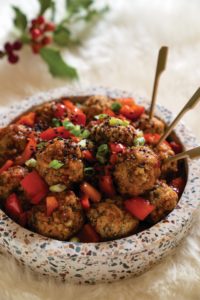 Smashed Potatoes with Walnut and Red Pepper Salsa