This lemonade wakes the taste buds up and then puts them back to sleep with each sip. It's sharp, hearty, smooth and the powerful flavor of grapefruit is not hidden.
Grapefruit Rosemary Lemonade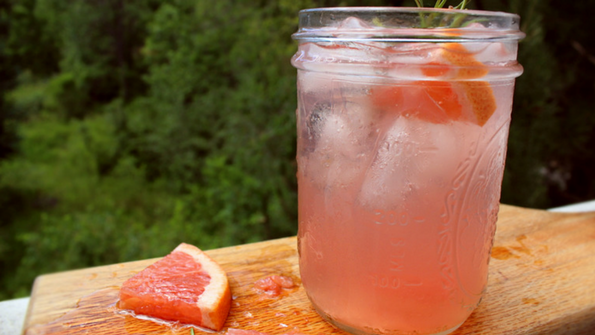 Place grapefruit, rosemary, vanilla, sweetener, salt and water in a blender and liquefy.

Pour mixture through strainer.

Skim foam off the top as you would with homemade broth.

Chill or serve immediately over ice.
Spice things up by coating the rim of your glass with a 50/50 mixture of salt and sugar.