This sauce has enough heft to dress up cabbage or broccoli salads, or to be used as a dipping sauce for vegetables or meats. Ginger and miso lend bright zing and luscious umami flavor.
Quick-soak cashews

For a quick alternative to soaking cashews overnight, bring a medium pot of water to boil. Remove from heat, place cashews in water, cover, and soak for 30 to 40 minutes.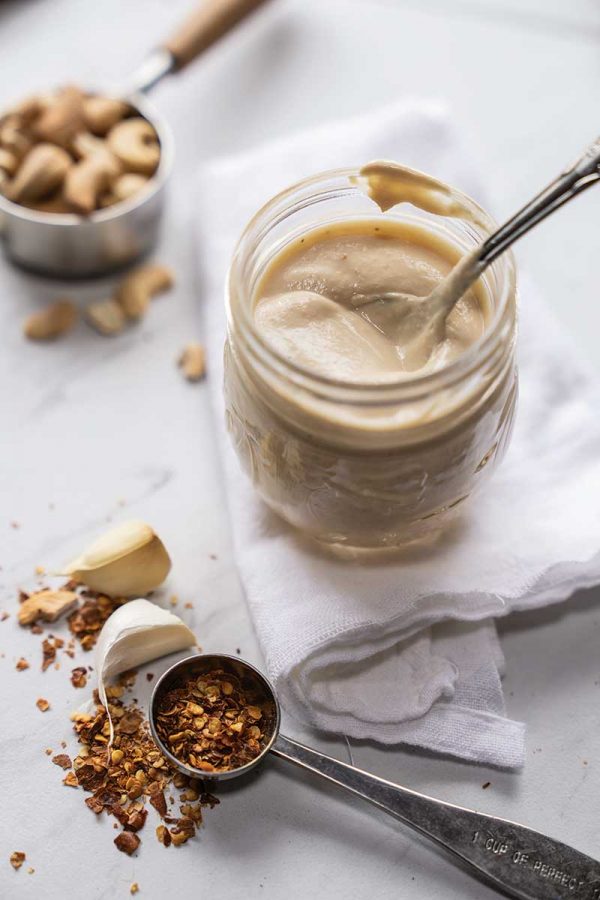 Drain cashews and place with fresh water in bowl of food processor or high-speed blender; blend until smooth. Add remaining ingredients and blend until combined.
Per 1 Tbsp serving: 33 calories; 1 g protein; 2 g total fat (0 g sat. fat); 2 g total carbohydrates (0 g sugars, 0 g fiber); 48 mg sodium