From teams battling it out for the Stanley Cup to the NBA finals and the prestigious US Open, this is the month in the year when there's no shortage of events to keep a sports fan satisfied. In fact, TV watching could be considered a sport in itself. And where there's a gathering to cheer on everyone's favorite team or athlete, you can bet there'll be food—lots of food.
Too often, though, a game-day spread is a nutritional fumble. Go big or go home—when it comes to your sports-watching eats, of course. Yet it's not a stretch to say that it's entirely possible to put together cheer-worthy meals with a health-minded twist: It's just a matter of making use of flavorful and healthier ingredients to create game-day classics that won't disappoint die-hard fans.
From towering nachos to personal pizzas, these comforting all-star dishes are the perfect fuel you need to feed the whole crew—to cheer your team to a big win. Game on!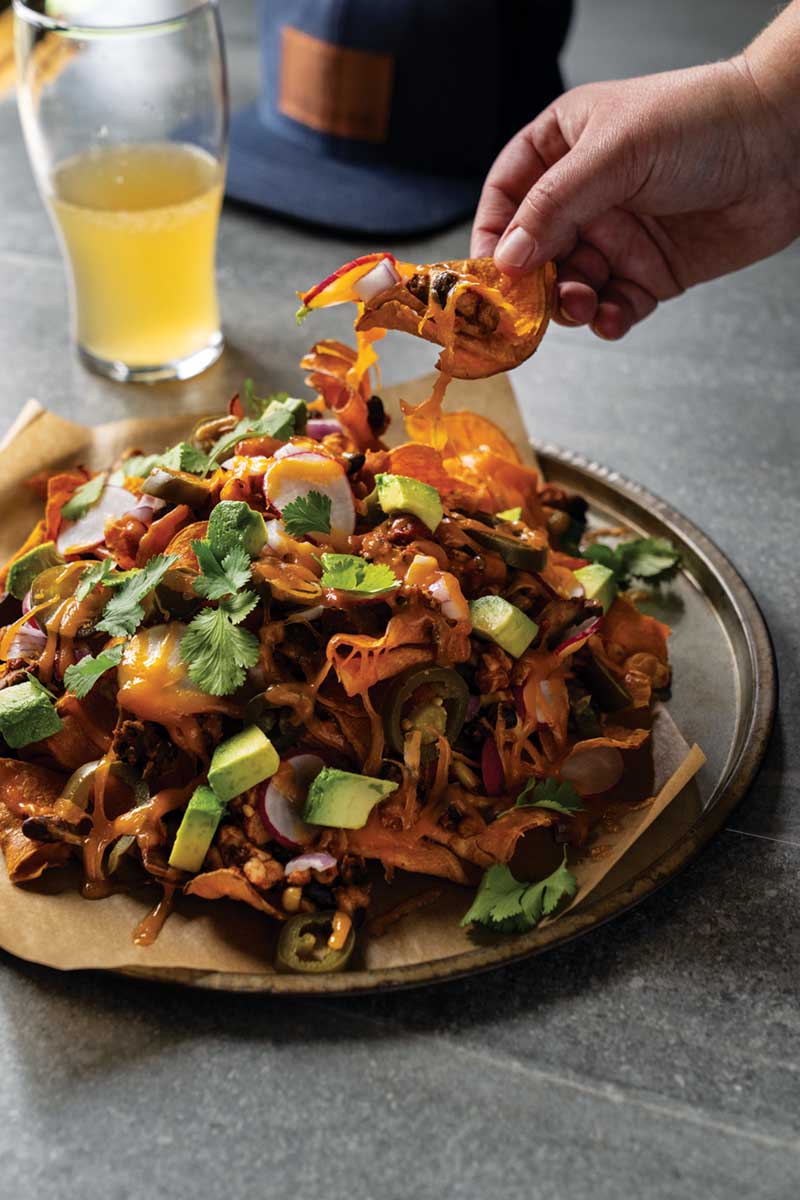 Salmon Burgers with Lemony Whipped Feta Sauce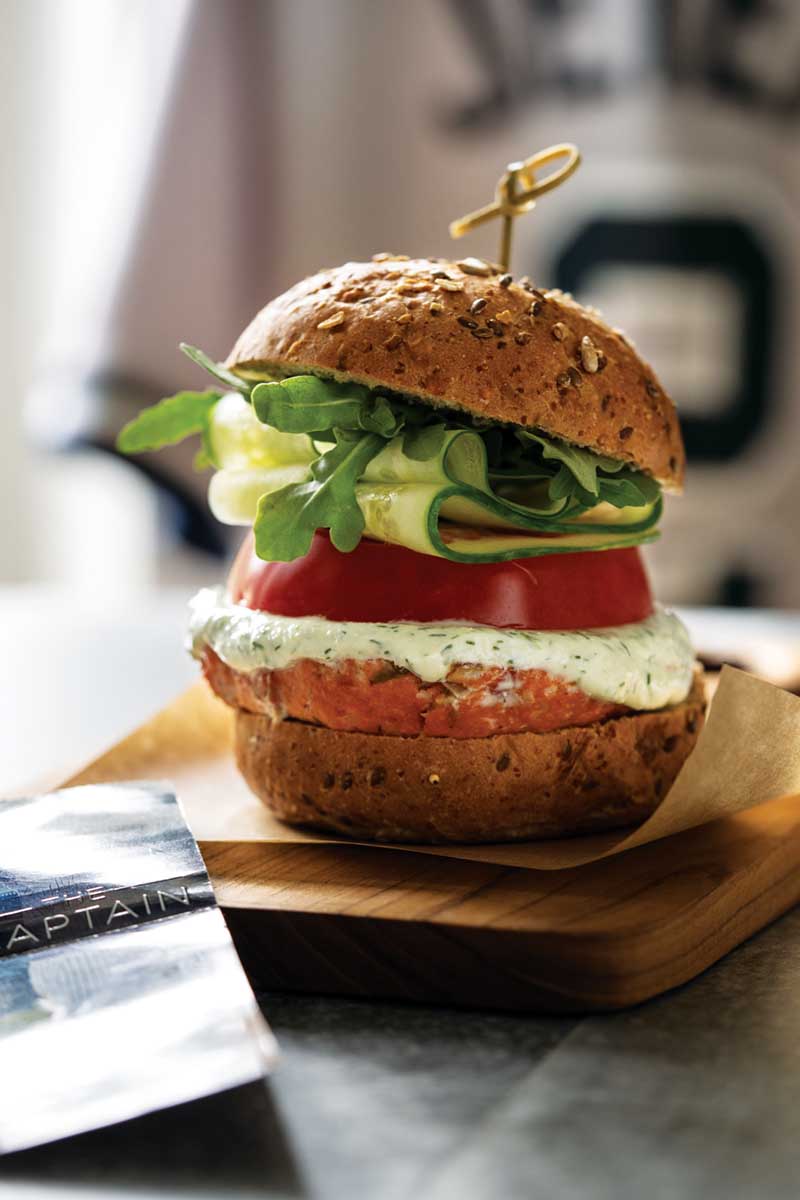 Match-Day Ginger Beer Mocktail