We all know we should eat more leafy greens, but if you find yourself in a dark green rut (we're looking at you, kale!), there's a world of ways to make greens delicious––cooked or raw.
Why greens? Nitrate-rich leafy greens are low in calories, carbohydrates, and saturated fat and can play a role in reducing your risk of heart disease. Research has also shown that diets rich in fruits and vegetables, including dark leafy greens, are associated with a lowered risk of cancers and other serious diseases.
Don't forget about herbs! These nutritional powerhouses should definitely be part of your leafy greens' portfolio. Basil, mint, and parsley contain antioxidants and anti-inflammatory flavonoids as well as a range of vitamins and minerals.
When it comes to cooking with greens, you'll find that most commonly used greens are widely available but look for others at farmers' markets or specialty stores (or grow your own!). These five recipes will help you diversify your greens by showing off each at its best, with substitutions for just about any leafy option.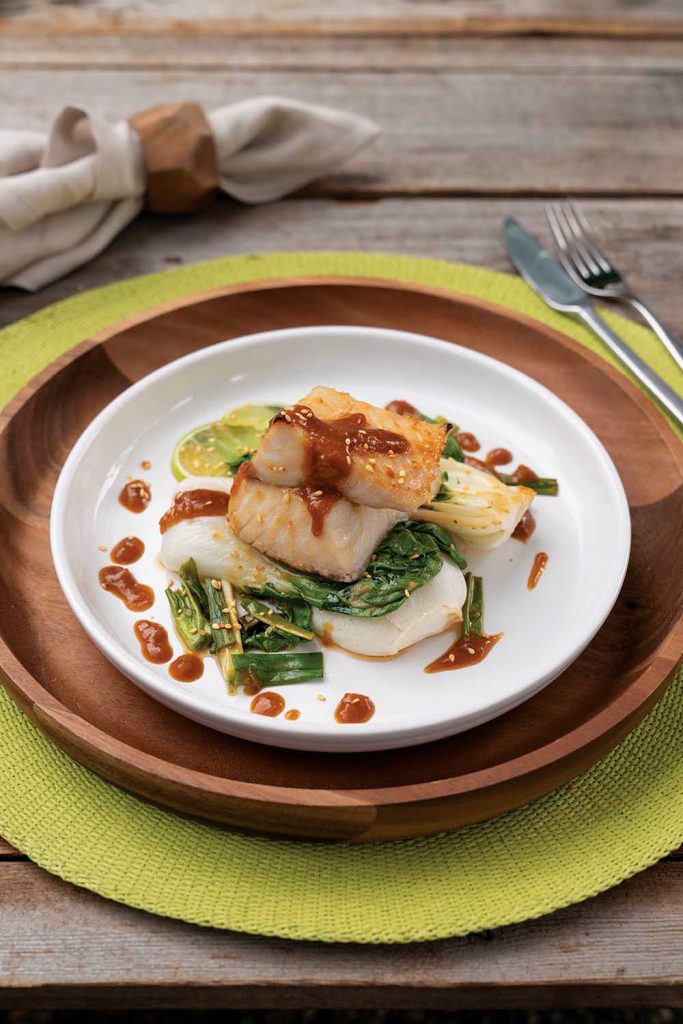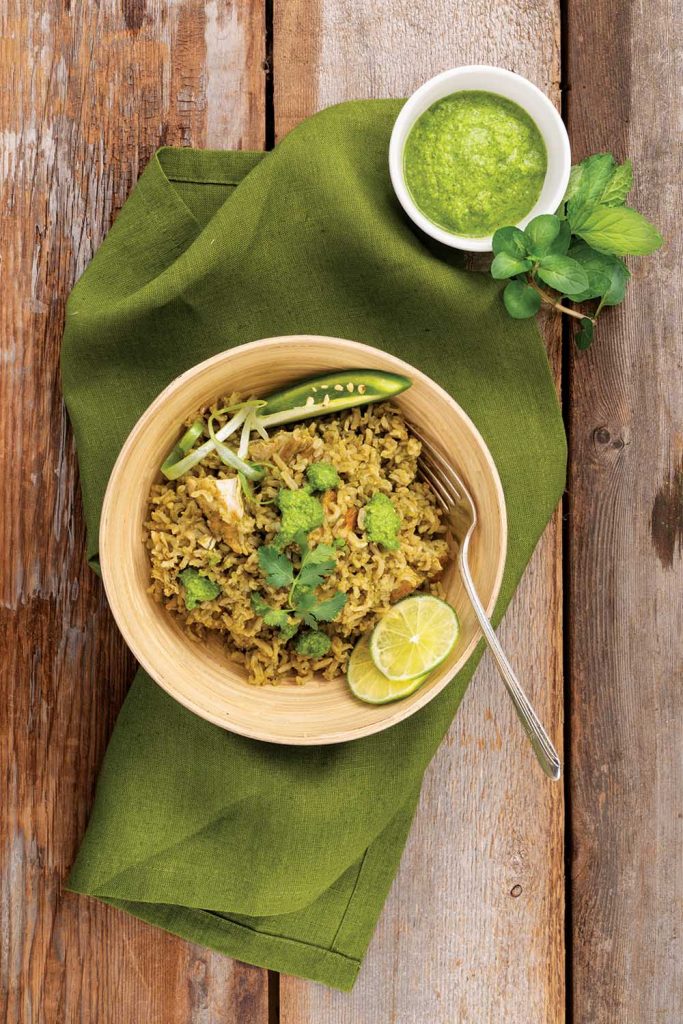 A multitude of greens
Amaranth
A wonderful ingredient in soups, stews, curries, and fish dishes, amaranth is traditionally used to make a Bengali dish with mustard oil and pan-fried freshwater fish. Look for it at Southeast Asian grocers along with maple-scented fenugreek leaves.
Switch with: Swiss chard, kale, or spinach
Chicory
This group of slightly bitter greens includes endive, frisée, escarole, and radicchio. In general, chicories are tender enough be added to any soup or stew just before serving, but tough enough to be blanched and sautéed with olive oil and garlic as a stand-alone side dish.
Switch with: rapini
Choy sum and gai lan
These long-stemmed greens are often stir-fried or steamed in Asian cuisines. Gai lan is slightly hardier than choy sum.
Switch with: rapini, kale, mustard greens, or collard greens
Collard greens
These are essential for pot-licker (or "pot liquor") greens in southern cooking, where the juices from slow-cooked barbecue or bacon are often used to season simmered greens, adding flavor to the greens and nutrition to the meal. Don't throw out that leftover cooking liquid! It's high in vitamins A, C, and K, plus iron, and you can drink it as a tonic.
Switch with: turnip greens, beet greens, or any other hardy green
Dandelion greens
The greens from this hardy wildflower work well in stir-fries, soups, and sautés and can be used similarly to kale, nettles, or sorrel. They're full of vitamins, iron, and magnesium and can help with digestion.
Switch with: mustard greens or arugula
Dinosaur kale
Also known as lacinato, dinosaur kale is a darker, flatter variety than curly kale. You can use it anywhere you'd use curly kale, rapini, or cooked spinach. It's particularly good in smoothies because of its smoother edges and high chlorophyll content.
Switch with: collard or mustard greens
Escarole
This is a key ingredient in Italian wedding soup and resembles a head of lettuce, though it's more similar in texture to kale and collard greens.
Switch with: chicory, endives, or spinach and arugula
Frisée
This dark veggie resembles lettuce but can withstand gentle cooking. In a warm grain salad, it's a crunchy counterpoint to a sweet element such as dried fruit or honey.
Switch with: radicchio with arugula or watercress
Mustard greens
Resembling collards, but with a more peppery, mustard-like flavor, mustard greens have more vitamins A and K and copper when cooked (though less vitamins C and E) and are used in traditional Chinese, Thai, and Vietnamese ferments and pickles. They're also tasty in soups and spicy Sichuan ground meat stir-fries, as well as noodle dishes and soups.
Switch with: turnip or collard greens, kale, or arugula
Parsley
This ubiquitous herb can ease digestion and is rich in vitamins B and C and beta carotene, with calcium, boron, and fluorine to help prevent osteoporosis. All the more reason to heap it generously into tabbouleh and other grain dishes.
Switch with: chervil or cilantro
Radicchio
Often grilled alone or with meat for a caramelized bittersweetness, radicchio looks a little like a small red cabbage.
Switch with: other chicories such as endive or escarole
Rapini
Also known as broccoli rabe, rapini is heartier than some greens because of its mix of small, broccoli-like florets, thin stems, and leafy greens.
Switch with: kale or mature spinach
Sorrel
The star of soupe à l'oseille, a rustic French soup, sorrel is one of spring's earliest greens. It's an easy-to-grow perennial that historically provided much-needed vitamin C after a long winter, though its lemony bite softens when heated. Sorrel can occasionally be found frozen. Baby leaves of the red-veined variety are prettier and perfect for salads, but the leaves become tough and woody when mature, unlike French sorrel.
Switch with: spinach—with a little lemon juice
Sucrine
This lettuce is a cross between romaine and butterhead, with tightly closed, fleshy leaves and a slight sweetness with lots of juicy crunch.
Switch with: any lettuce
Tatsoi
Interchangeable with bok choy, though a little smaller, tatsoi's young leaves add an addictively bitter taste to raw salads.
Switch with: bok choy