This lemonade is sweet, sour and full of flavor from start to finish.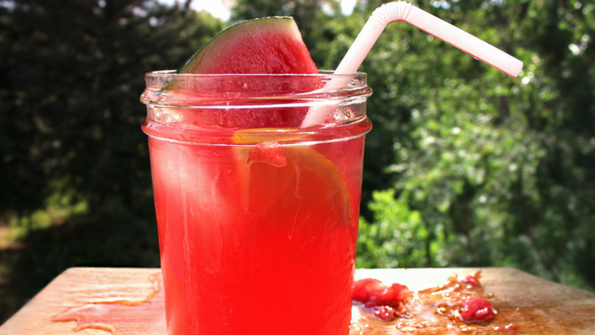 Put seedless watermelon, lemon juice, water, sweetener and salt into blender and liquefy.

Pour liquid through a strainer and let it settle for 5 minutes.

Skim the foam off the top, just like you would with a homemade broth.

Chill lemonade or serve immediately over ice.
To get the crisp, clean, cold-water texture, go slow when you pour liquified mixture through the strainer. Do not force it. If you have time, let mixture filter through the strainer on its own until done.