Move over potato; there are plenty of other vegetables vying for the title of comfort in a bowl! This combination is full of flavor and is silky smooth and creamy. If you're a fan of humble celery, you're going to love this dish.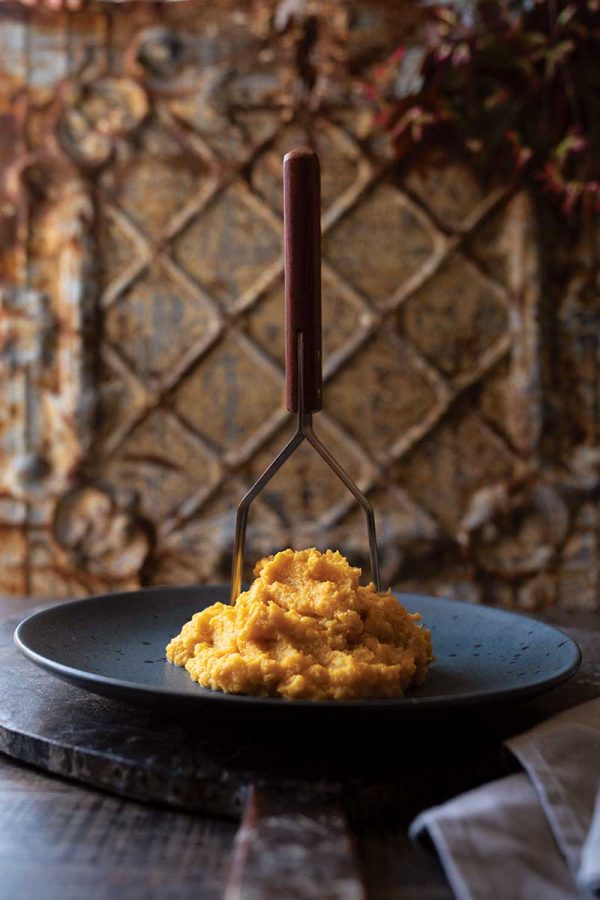 Into large saucepan, place chopped vegetables and garlic and add water or vegetable broth until just covered. Bring to a boil and cook until vegetables fall off a fork, about 25 minutes. Reserve 1/4 cup of cooking liquid and drain the remainder.

Into blender, place cooked vegetables, nutritional yeast, and butter, and blend until smooth. If you prefer a thinner mixture, add reserved liquid to achieve your preferred consistency. Season with salt and pepper, to taste. Place in serving dish and enjoy. This dish can be prepared in advance and reheated before serving.
Per serving: 191 calories; 8 g protein; 4 g fat (2 g sat. fat); 36 g carbohydrates (6 g sugars, 8 g fiber); 151 mg sodium