Edible flowers make our plates beautiful and enticing, but they're more than just pretty faces. Although they make excellent decorations for any dish, they can also up the health quotient of your meal when incorporated into the recipe.
They can be used in myriad ways to add interest and elegance to dishes while imparting health benefits from vitamin C, cancer-preventing phytochemicals, and inflammation-reducing anthocyanins.
Whether you find them in your own garden or at the farmers' market, make sure you're using edible flowers that are grown specifically for eating. Avoid ornamental flower nurseries and seek out a reputable edible flower grower; ask them how they treat flowers to make sure they're not sprayed or treated with chemicals of any kind. While "found" flowers can be both beautiful and tempting, leave them for looking at, unless you're sure of their origins.
Mixed Greens with Pea, Asparagus, Sorrel, Radish, and Bachelor's Buttons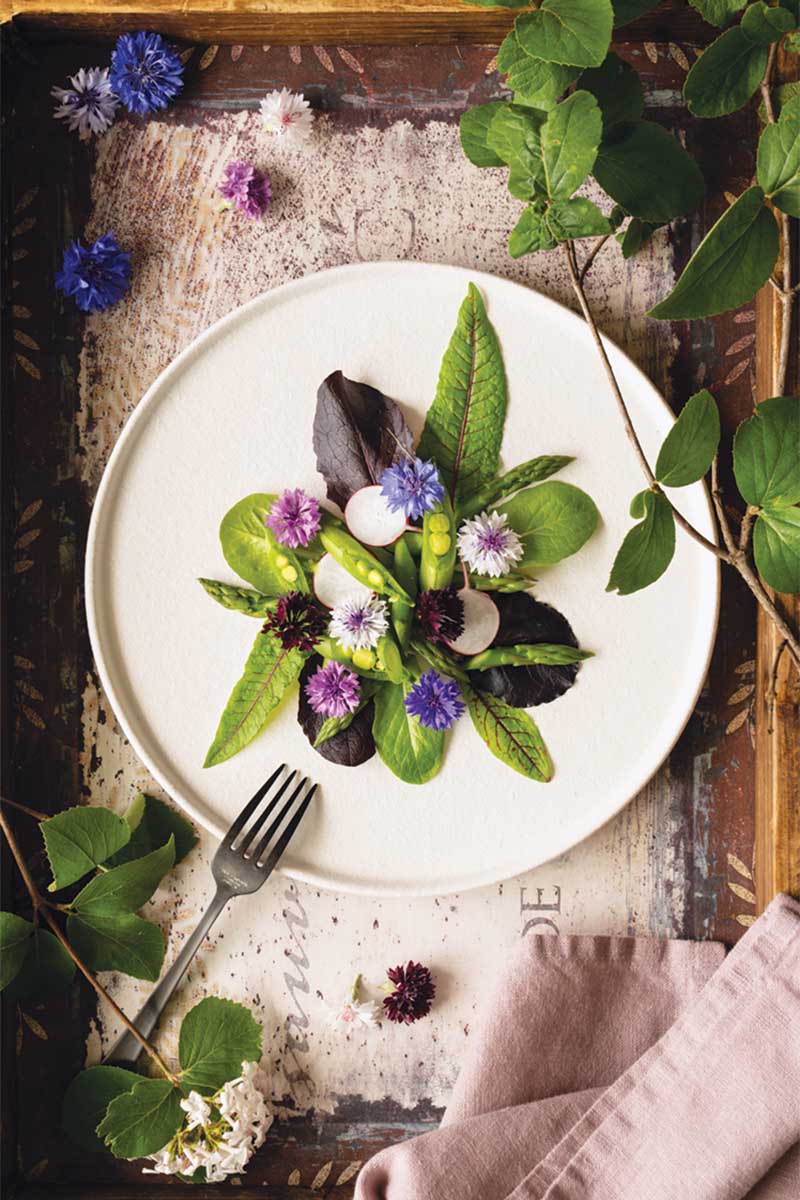 Tomato, Watermelon, and Marigold Gazpacho
Steamed Mussels with Alyssum and Tomato Fennel Relish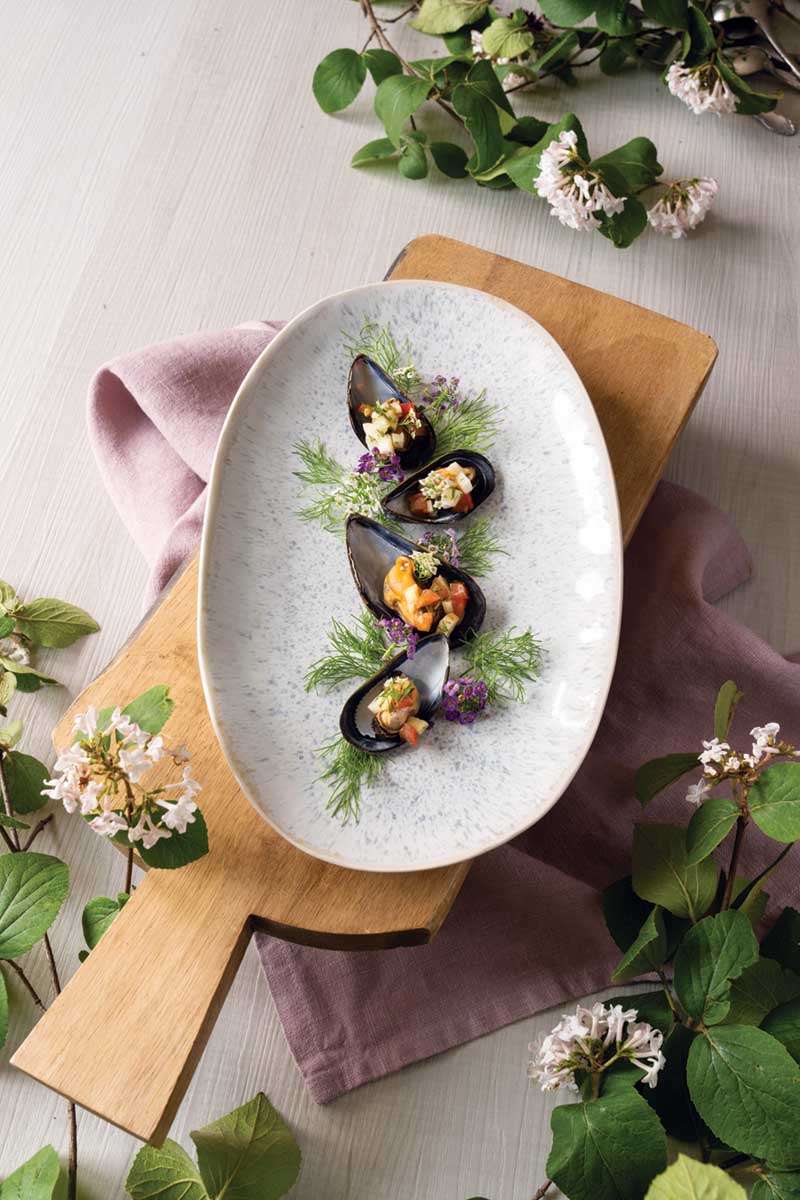 Saffron Quinoa with Almonds and Currants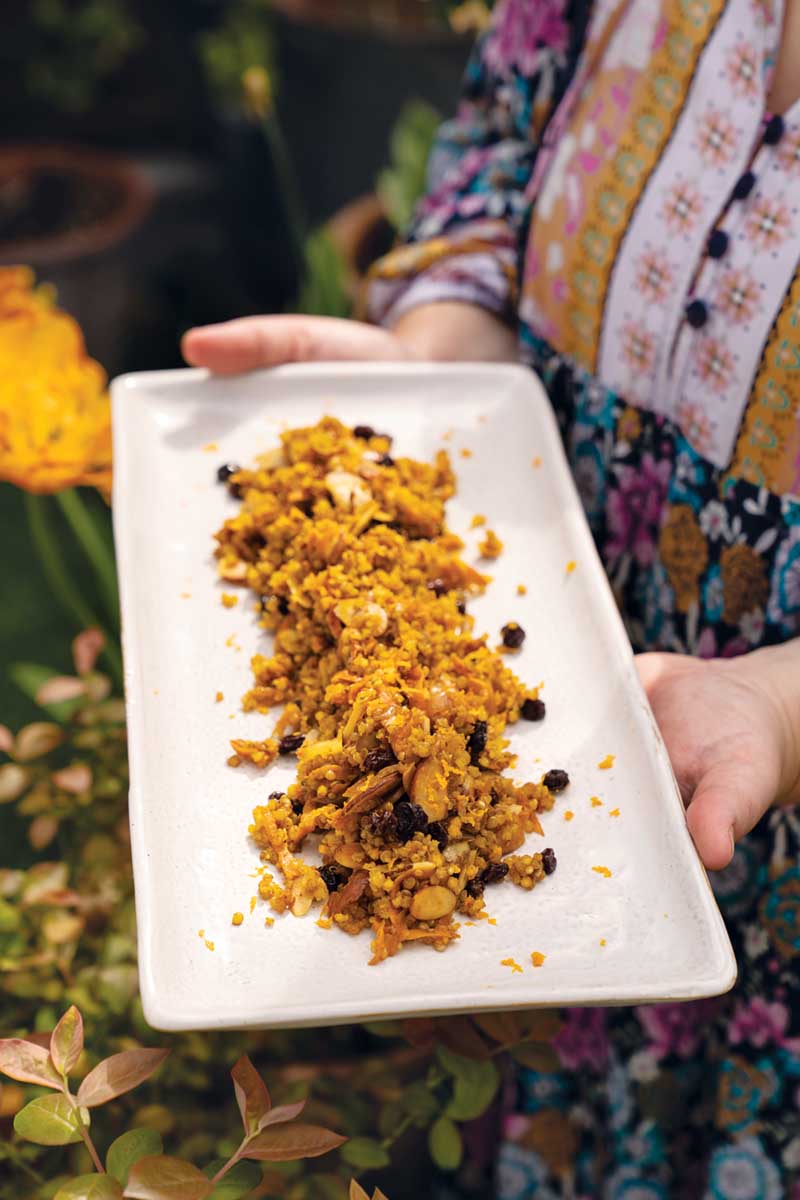 Rack of Lamb with Lavender, Thyme, and Rosemary Rub, and Blueberry Lavender Jus
Cherry, Pistachio, and Rose Petal Parfait with Cardamom Yogurt