Makes 4 cups / Although often eaten the day they're made, these also have a shelf life of six months. Serve with sweet and spicy dishes, especially Chinese or Indian food; or add to chocolate ice cream and drizzle with Grand Marnier, both of which you can give as accompaniments.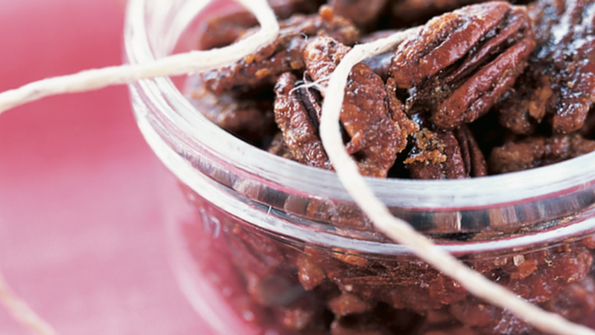 Preheat oven to 225º. Line a baking sheet with parchment paper.

Combine pecans, juice, and egg white and toss until nuts are well coated. Add remaining items and toss again.

Spread pecans on baking sheet. Bake, stirring every 15 minutes, until pecans appear dry, about 1 hour. Cool completely and store in an airtight container.