When you need a pick-me-up during a hike or just a busy day, you'll love these Pumpkin Spice Trail Bars, which feature honey, pumpkin pie spice, peanut butter and pumpkin seeds. With Manitoba Harvest's Hemp Hearts, you'll get plenty of fiber, omegas and plant-based protein, as well.
Click here for more recipes from Manitoba Harvest.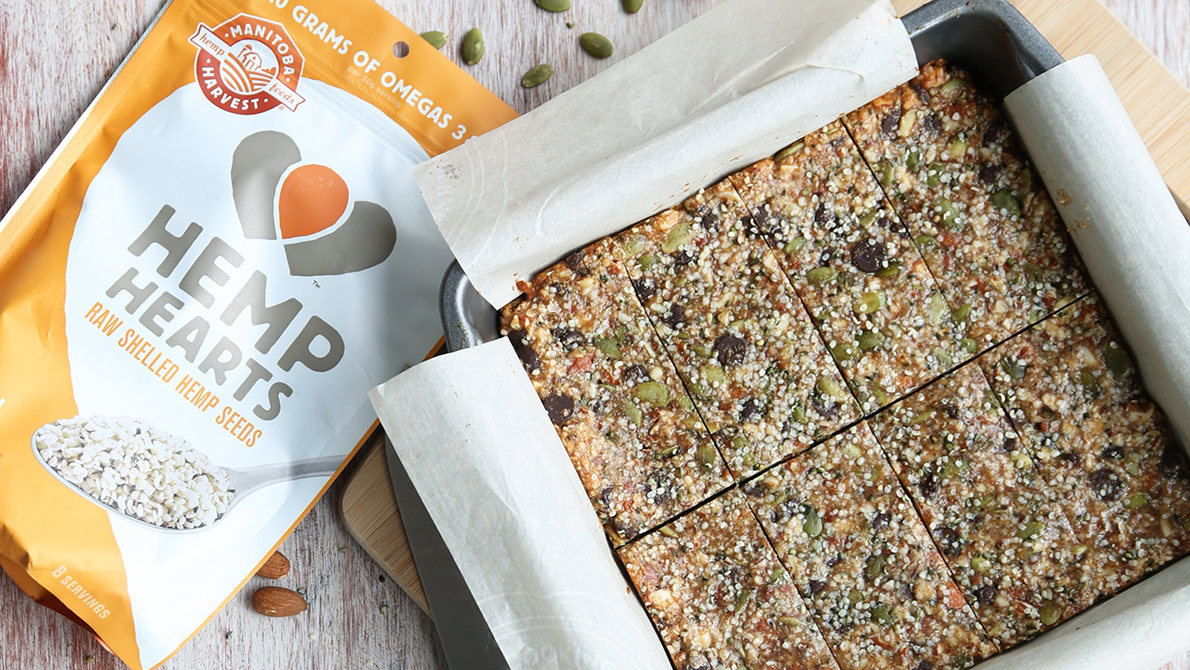 Line an 8×8 pan with parchment paper and set aside.

Combine the honey, vanilla, almond meal, salt, pumpkin pie spice and peanut butter.

Add in the Hemp Hearts, almonds, chocolate chips and pumpkin seeds and stir until the mixture is well combined.

Pour the mixture into the pan and press down firmly until it's packed tight and evenly.

Bake for 20 minutes and let cool for one hour. To help the bars firm up, place them in the refrigerator for an additional hour.

Remove the bars from the pan and slice into eight bars. Store in the refrigerator or freezer.