Okra, an often overlooked vegetable, offers numerous neuroprotective compounds plus insoluble fiber, which feeds good bacteria in the gut. This super-simple recipe avoids the slime that results from overcooking or boiling; smaller okra also minimize any slippery moisture. You can also toss the pieces in cornmeal before pan-searing for added crunch.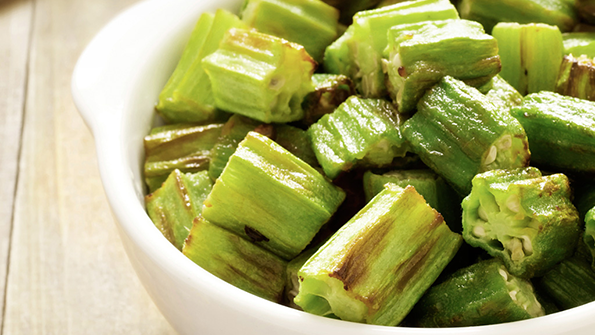 Heat oil in a heavy skillet until very hot but not smoking.

Wipe okra with a damp towel to clean; pat dry. Trim and discard okra stems; halve okra and sprinkle with salt (and cornmeal, if using). Sear in the very hot pan, cut side down (work in batches so they're not crowded), until charred on one side, 2-3 minutes; flip and sear the other side until crisp tender, 1 minute more.