Makes 16 / Figs are rich in antioxidants, but in processed cookies they are commonly smothered in refined flour and sugar. This recipe incorporates these healthy fruits, fiber-filled oats, and honey to make a treat with much less sugar than a standard energy bar or cookie.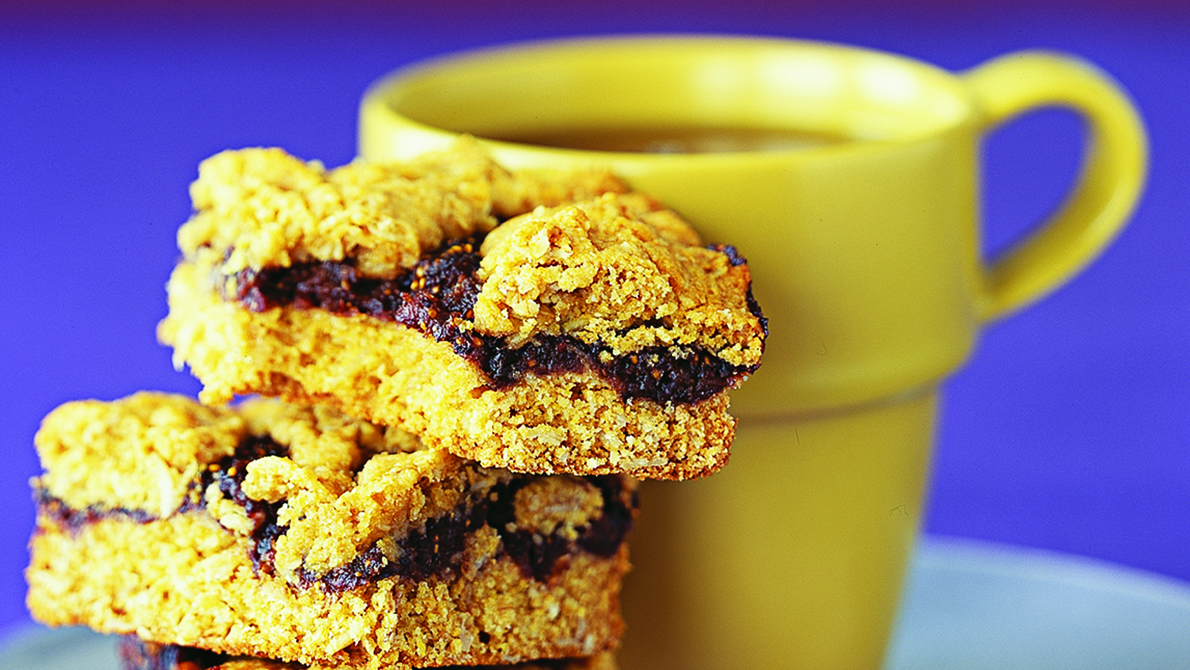 Preheat oven to 350°. Place dried figs in a small saucepan, cover with water, and bring to a boil. Turn off heat and allow figs to soften for 5–7 minutes. Do not drain.

Lightly coat an 8x8-inch baking pan with cooking spray. In a small bowl, mix canola oil or butter, honey, and milk. In a medium bowl, combine flour, rolled oats, baking soda, and salt. Add wet ingredients to dry ingredients and mix well.

Remove softened figs from water and place in a food processor or blender. Add 3 tablespoons of the rehydrating water. Purée until smooth.

Place slightly more than half of the oat mixture in the prepared pan; spread evenly across pan bottom. Spread figs evenly on top. Add remaining oat mixture on top of fig layer, allowing some fig to show through. Pat lightly to flatten. Bake for 20 minutes. Remove from oven and cool completely in pan on a wire rack. When cool, cut into 16 squares.
Nutrition Facts
Oat and Fig Squares
Amount Per Serving
Calories 170
% Daily Value*
Sodium 80mg 3%
Total Carbohydrates 33g 11%
Protein 3g 6%
* Percent Daily Values are based on a 2000 calorie diet.
PER SERVING (2x2-inch square): 170 cal, 23% fat cal, 4g fat, 0g sat fat, 0mg chol, 3g protein, 33g carb, 5g fiber, 80mg sodium