With very little effort, chicken drumsticks are transformed into a fun and flavor-filled tasty treat! Enjoyed hot or cold, these meaty lollipops pack well and are fantastic on their own or will complement just about any side dish.
Slip and grip

Prepping these chicken drumsticks can be quite slippery! To improve grip when peeling and removing skin and tendons, use a paper towel and then discard.
To foil or not to foil

To prevent possible scorching of the drumstick bone on the barbecue, place a piece of aluminum foil around exposed bone while grilling and remove before serving.
Grilled Garlic and Rosemary Chicken Lollipops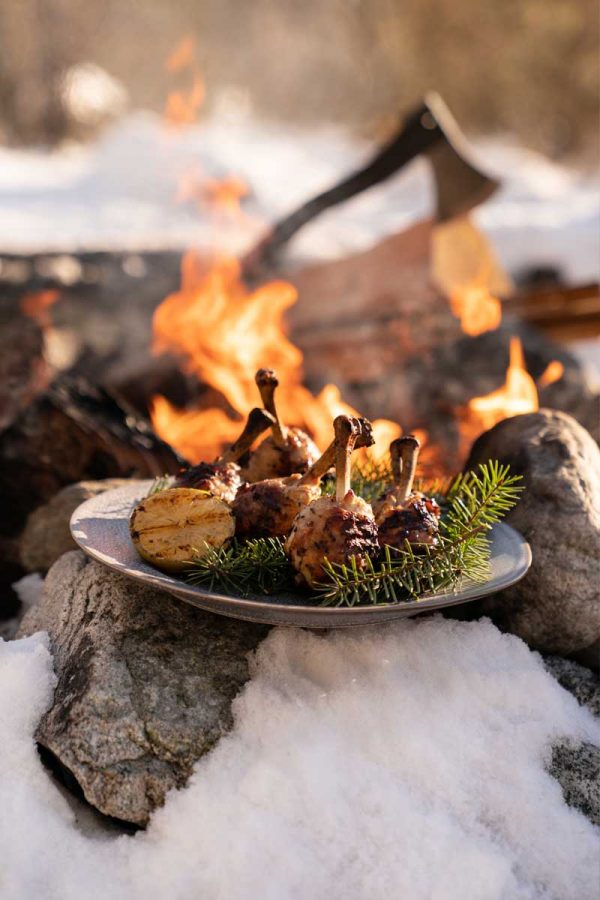 In small bowl, whisk olive oil, garlic, rosemary, lemon juice, and sea salt together and set aside.
With sharp knife, carefully cut chicken drumsticks all the way around the leg bone at the small end of the drumstick (about halfway) where the meat meets the bone. Peel up and remove skin and tendons from the top end of the leg bone, leaving it clean. Push meat down toward the large end of the drumstick to make a lollipop shape. To make the chicken lollipop stand up for presentation, if needed, trim the bottom end off the chicken drumstick to flatten off the bottom so that it can stand up without falling over.

In glass container with lid or a sealable bag, place marinade and chicken drumsticks. Make sure drumsticks are completely coated before closing and storing in fridge. Refrigerate for 6 to 8 hours or, even better, overnight.

On well-heated barbecue at medium heat, place chicken lollipops on grill, standing up with meat side down (bone side up), while pushing meat down to the bottom with tongs. After 10 to 12 minutes, check chicken and turn on its side for 5 to 6 minutes. Continue turning and cooking chicken on each side every 5 to 6 minutes to ensure drumsticks are completely cooked through, finishing them off standing upright again. Ensure chicken drumsticks reach an internal temperature of 170 F and juices run clear. Remove from grill and serve!
Per serving: 246 calories; 25 g protein; 15 g total fat (3 g sat. fat); 1 g total carbohydrates; 168 mg sodium