A sweet sauce with punchy balsamic vinegar. Perfect over ice cream, yogurt, or cakes, it's also magnificent drizzled over meats such as duck or pork, or as a condiment for cheese.
Dress it up

Transform this sauce into a salad dressing to top peppery arugula by combining 2 Tbsp blueberry sauce with 2 Tbsp olive oil and about 1/8 tsp Dijon mustard.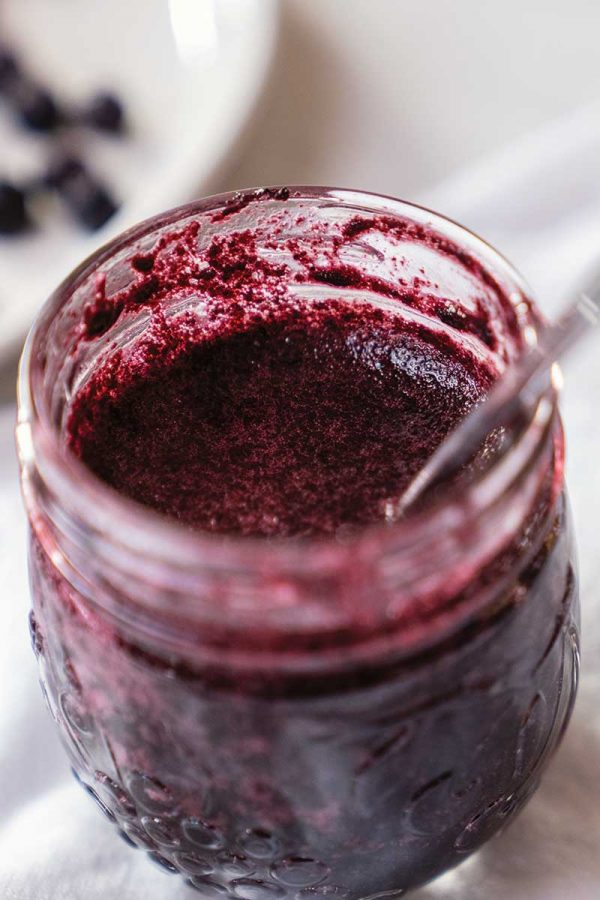 In saucepan, combine blueberries, vinegar, water, and maple syrup and bring to boil over high heat. Reduce heat and simmer for 5 minutes on medium-high heat. Remove pan from heat, season with pepper and salt, and set pan aside to cool for 10 minutes.

In blender or food processor, blend mixture and then pass through a sieve. (Collect solids from the sieve and spread them on toast.) Place sauce in jar and keep in the refrigerator for up to 1 week. It's equally delicious served cold or gently warmed.
Per 1 Tbsp serving: 51 calories; 0 g protein; 0 g total fat (0 g sat. fat); 12 g total carbohydrates (10 g sugars, 1 g fiber); 22 mg sodium