Innovative, nutritious and tasty, this green bean paté makes an excellent dip for chips, crackers and fresh vegetables.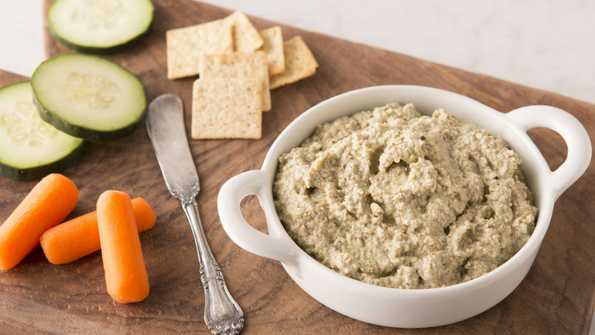 In food processor, process walnuts until finely ground. Add remaining ingredients; process into paté consistency, 2-3 minutes, adding reserved cooking liquid if necessary. Serve.
Nutrition Facts
Green Bean Paté
Amount Per Serving
Calories 59
* Percent Daily Values are based on a 2000 calorie diet.
Nutrition Facts Per Serving: Calories: 59 calories, Fat: 4g, % fat calories: 57%, Cholesterol: 0mg, Carbohydrate: 4g, Protein: 3g