This soup seamlessly blends the natural sweetness of carrots and zesty ginger with the added umami of rich, creamy miso. The bulk of this soup is provided by the humble carrot and yellow split peas, both of which you may already have in your fridge or pantry, making this soup convenient, budget friendly, and simple to prepare.
Mighty miso 

The darker the miso paste, the longer the fermentation process was, meaning the flavor is deeper and more robust.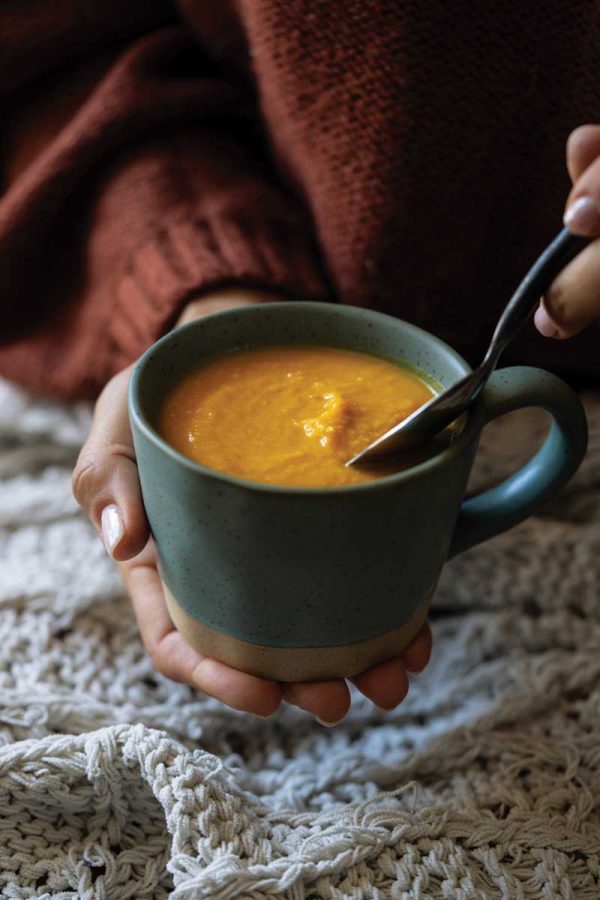 In large saucepan over medium heat, add olive oil and onions. Cook for 5 minutes then add garlic, gingerroot, and miso paste. Stir for about 30 seconds then add in carrots, split peas, and stock. Bring to a boil and cook until carrots are soft, approximately 30 minutes.

With an emersion blender, or transfer to a blender, purée soup. Serve immediately.
Per serving: 153 calories; 6 g protein; 3 g total fat (1 g sat. fat); 26 g total carbohydrates (8 g sugars, 8 g fiber); 265 mg sodium