If your hair is thinning or becoming brittle, don't worry—it's not too late to do something about it.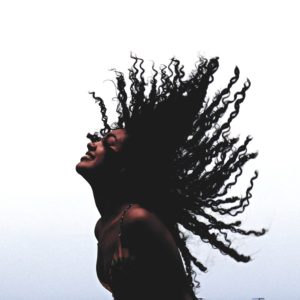 Hair loss or thinning can trigger instant anxiety. Creating a hair-strengthening plan helps. As a naturopathic doctor, I've seen how health imbalances influence hair loss. In addition, how we treat our hair plays a big role in thinning. Read on to learn how to treat thinning hair, inside and out. Then, build your plan!
Tress trauma
"Most of the damage I have seen in the salon comes from heat styling and chemical processing," says Shawna Lane, a veteran stylist who is studying holistic nutrition. Bleaching, heat styling, and harsh products all cause hair trauma, which can prompt hair loss.
According to Lane, less frequent and lower heat is key. "Dial down your heat-styling tools to 350 degrees or less, and don't heat style more than three times a week," she advises.
Beyond heat and chemicals, hair tension may be the problem. Christina Piazza, founder of Curls and Confidence and an expert in textured hair, explains that high-tension styles cause trauma and affect scalp health. Because the scalp is where our hair is rooted, its health affects hair health. When we wear extensions or have natural hair under a style for too long, problems arise, says Piazza. "We aren't able to fully treat the scalp; the scalp can't breathe. We have pores that haven't been fully cleaned," she explains.
She recommends keeping your scalp clear with a clarifying or exfoliating hair treatment every one or two weeks and using clarifying shampoos. To further "create a terrain ripe for growth," she suggests regularly massaging your scalp with cold-pressed castor, jojoba, or coconut oil before you shampoo.
What about strengthening protein treatments? Piazza warns too much protein can lead to damage and also stiffen curly hair. "Protein isn't the enemy; we need it. However, be cautious about protein treatments or daily use of products with protein inside."
Mane stress
Studies have found emotional stress to be a factor in hair loss. One trial saw shifts in immune cells in healthy young females during stressful events, which hampered hair growth.
Lane sees evidence of this in real life. "If I see a lot of baby hairs sprouting up, I can often count backwards and say, 'Did you have a stressful incident around three months ago?' and discover that there was a lot of hair loss associated with a certain incident like a move or change in career," she says. "All the more reason to unroll that yoga mat or go for that hike."
Hair nutrition
When good hair habits don't work, it could be time to look at your nutrition.
B vitamins and vitamins C and D, along with proteins and fats, impact the mightiness of your mane. Low dietary protein can disturb hair growth rates and cause fragility. "A collagen supplement is a great way to add protein," says Lane.
Protein is also important for production of keratin (the main component of the hair shaft and shield), particularly cysteine and methionine amino acids. Sources rich in these are eggs, fish, yogurt, pumpkin seeds, and buckwheat.
Cholesterol is needed to make hormones that are instrumental to healthy hair, while other fats help keep hair implanted in your skin. Low intakes of linoleic acid, linolenic acid, saturated fat, and long-chain PUFAs (polyunsaturated fatty acids) decrease hair hydration and oil secretion, which help keep strands rooted.
Nutrients for hair strength
Biotin (vitamin B7)
Studies have found biotin deficiency causes hair loss; in such cases, supplementing with biotin may help. Bonus: Biotin can also treat brittle nails!
Vitamin C
Vitamin C is integral to hair shaft creation and aids iron absorption, potentially helping anemia-related hair loss.
Collagen and hyaluronic acid
In combination with healthy fats and additional proteins, these have been found to improve hair health in eight weeks.
Vitamin D
Vitamin D deficiency has long been associated with hair loss. Vitamin D modulates growth of keratinocytes, the cells that make up hair follicles.
Styling tips for fullness
Turn up the volume. Thinning hair? Volumize what you have! Consider more layers or flip your hair part to the other side to add bounce.
Embrace texture. Stop straightening and enjoy your natural waves, curls, and texture. This helps hair look fuller immediately.
Skip silicone. Silicone in styling products can damage hair. "Silicone may make the hair look shiny and smooth when you first apply it, but it is like wrapping your hair and scalp in plastic wrap. In time, it gets weighed down and suffocates," says stylist Shawna Lane. She advises screening products for ingredients that end in <-one>, "where silicones are hidden."