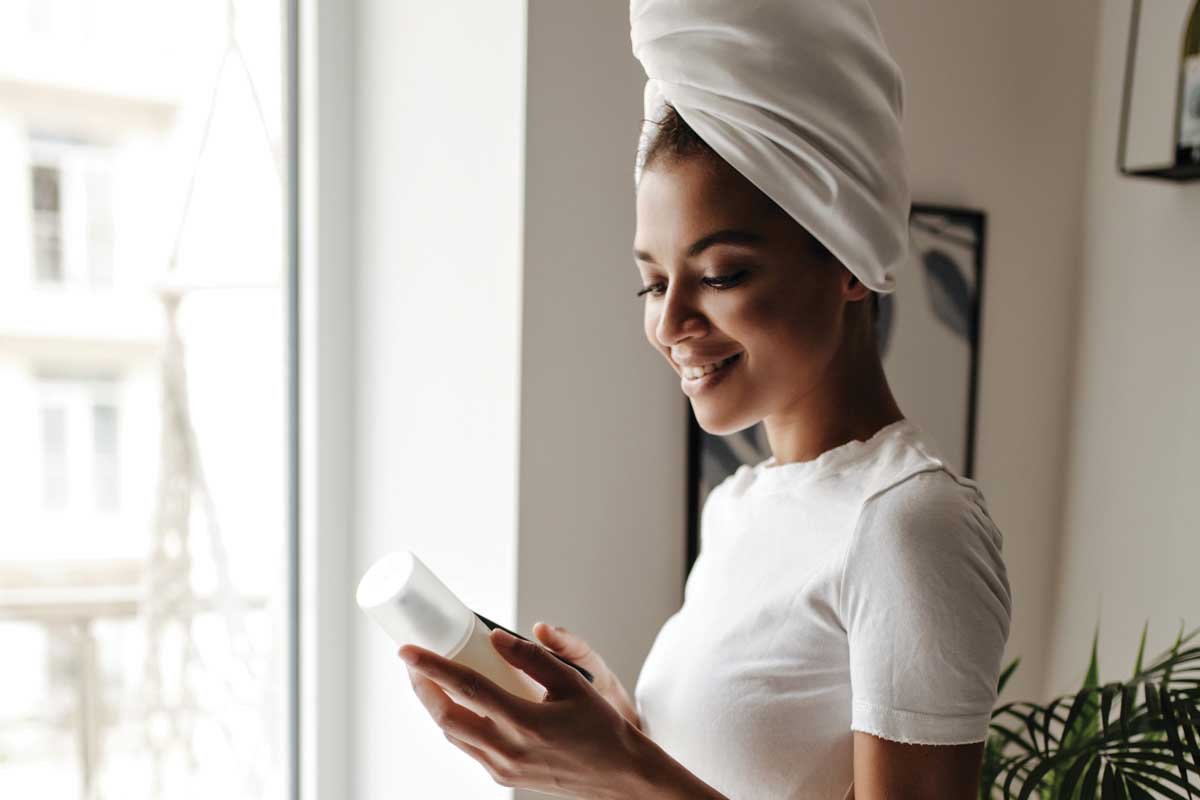 While you might be familiar with clean beauty, you might not have heard about slow beauty. As the popularity of natural and more sustainable products grows, consumers are calling for better standards from the companies they buy from. And the emerging slow beauty movement builds on this, helping consumers make more informed and sustainable choices while encouraging a state of meaningful well-being.
Slow beauty defined
Slow beauty blends a focus on using sustainably crafted products containing clean, or safe, ingredients with a philosophy of less is more. At its heart, the slow beauty movement is a holistic approach to self-care centering around a healthy, nourishing relationship with ourselves (inside and out) and Mother Earth.
Negative effects of cosmetics
In contrast, many of the chemicals in mainstream beauty products have the ability to impact human health, because they're absorbed through the skin, inhaled, or even ingested (in the case of lipstick), particularly if they're used incorrectly.
"Most people think the US Food and Drug Administration [FDA] regulates the safety of beauty and personal care products the same way it does food and drugs," says Janet Nudelman, director of the Campaign for Safe Cosmetics, which is a Breast Cancer Prevention Partners program. "This means companies can and do legally use chemicals linked to cancer, birth defects, hormone disruption, learning disabilities, and reproductive and respiratory harm in cosmetic products used every day."
And though, it is illegal for cosmetics to contain ingredients that could be harmful when the product is used as directed, according to FDA standards, products do not need FDA approval prior to being sold. Instead, the onus is on the manufacturer to ensure the safety and compliance of their products … and the ingredients within.
Many chemicals can also impact the environment. "When we rinse products off our bodies, they can end up as contaminants in aquatic ecosystems," points out Lisa Gue, manager of national policy at the David Suzuki Foundation. "Some cosmetic ingredients are bioaccumulative, meaning they build up in the environment and exposure increases over time."
The industry's impact goes beyond just the ingredients. "People looking to 'green' their beauty regimen are often concerned—and rightly so—about chemical ingredients," says Gue. "But the waste from packaging is also a huge concern." In fact, according to the United Nations Department of Economic and Social Affairs, plastic pollution poses the most ominous threat to the global environment after climate change. More specifically, the Plastic Pollution Coalition says the global beauty and personal care industry produces over 120 billion units of packaging annually—and most of it is not recyclable. That's a lot of waste headed to landfills!
Rethinking the beauty regimen, slowly
So, what's a conscious consumer to do? "One way to simplify the task is by reducing the number of products you buy," advises Gue. This could mean using a smaller number of versatile, multipurpose products—like a foundation that doubles as a moisturizer and includes sunscreen, too. "Right off the top, that's less packaging waste, fewer transportation emissions, and fewer ingredient lists to scrutinize!"
Nudelman stresses that your choices are powerful. "Choose products that are safer for you and for the environment. Decrease your exposure by choosing products with simpler ingredients," she advises. "Don't be fooled by the words 'natural' and 'safe,' which have little meaning in the largely unregulated cosmetics industry. And avoid anything without 'fragrance' or 'parfum' ingredient disclosure."
Finally, don't assume that beauty products provide all the solutions to self-care. Harness the beauty potential of adopting healthy lifestyle habits in tandem with the cosmetics you use. This means eating a nutritious, balanced diet; exercising regularly; managing stress; drinking plenty of water; getting adequate sleep; avoiding drugs; limiting alcohol; and avoiding or quitting smoking.
And remember, rather than seeing cosmetics as a quick fix, embrace your natural beauty and savor moments of self-care, knowing that you're treating yourself, and the Earth, with the respect you both deserve.
Clean beauty glossary

When shopping for new products, look for these certifications that align with slow beauty principles:

B Corp Certification is a designation available from B Lab that certifies a business is meeting high standards of verified performance, accountability, and transparency and measures a company's entire social and environmental impact.

Fairtrade Certified is a certification available from Fairtrade America that requires businesses to adhere to strict social, economic, and environmental production standards with the overarching goal of supporting agricultural workers in the Global South and sustainable development of small producers.

PETA or People for the Ethical Treatment of Animals' Global Beauty Without Bunnies program certifies companies who pledge that "they and their suppliers do not conduct, commission, or pay for, or allow any tests on animals for their ingredients, formulations, or finished products anywhere in the world …"

CertClean  certification means the product is "free from ingredients that may pose risk to our hormonal, reproductive, and/or neurological systems, like talcum powder, formaldehyde-releasing preservatives, parabens, sodium lauryl sulfates, and hundreds more …"

Cruelty free means that a product and its ingredients are not tested on animals. This includes the famous "leaping bunny" certification on products.

EWG Verified ensures the product is free from the Environmental Working Group's chemicals of concerns and meets the EWG's strict health standards.

MADE SAFE uses a rigorous certification process to ensure safer products for our bodies (free from known carcinogens, endocrine disruptors, toxins, etc.) and the environment.

Organic is a term regulated by the FDA that means the product contains a minimum of 95 percent organic ingredients.
The toxic 20

Personal care and beauty products can contain toxic chemicals that you absorb, inhale, and ingest daily. According to the Campaign for Safe Cosmetics, you should always check the ingredient list to avoid these toxic ingredients (tip: keep a picture of this list on your phone for quick reference when you're in the shopping aisle):

   Acrylates (EMA, MMA)
   Alkylphenols (look for nonylphenol, octylphenol, hectaphenol)
   Benzophenone
   Butylated compounds (BHA, BHT)
   Carbon black
   Diazolidinyl urea
   DMDM hydantoin
   Parabens
   Ethanolamines (DEA, TEA, MEA)
Formaldehyde
Fragrance, parfum
Homosalate
Octinoxate
PTFE
Phthalates
o, m, and p-phenylenediamine
Quaternium-15
Resorcinol
Toluene
Triphenyl phosphate (TPP, TPHP)
The conscious consumer

Need a little help with conscious beauty shopping? Remember to check both the ingredients and the manufacturing process.

Ingredients

Look for ingredients that are nontoxic, organic, and/or ethically sourced, and try to choose natural ingredients that are renewable resources. Natural ingredients to look for include rosehip oil, lanolin, chamomile, beeswax, coconut oil, shea butter, argan oil, jojoba oil, clary sage oil, carnauba wax, tapioca starch, and plant extracts from aloe, seaweed, fruits, and herbs.

Janet Nudelman, director of the Campaign for Safe Cosmetics, suggests using apps such as Clearya, Think Dirty, and Skin Deep. You can also look at clean cosmetic databases like Made Safe, the Environmental Working Group (EWG), and the CSC Non-Toxic Black Beauty Database.

Process

Slow beauty is all about the process. Look for brands that use sustainable farming methods, and abundant and biodegradable raw materials without using harmful pesticides. Choose products with minimal packaging, ensuring that any packaging used is made from recycled, recyclable, and/or biodegradable materials.