Oh, the weather outside is frightful—and so are the chafed skin, chapped lips and brittle nails that arise this time of year. Indeed, the elements can take their toll in more ways than one, but focusing on a healthy lifestyle and natural, plant-based products will not only keep your immunity and energy strong all season long—your skin, lips and nails will thank you, too.
Cracked knuckles and dry cuticles
You know the feeling: You're all bundled up, but the cold still bites at your fingers (and fingernails). Plus, seasonal changes in general can cause cracking and discomfort.
TRY THIS: Use a rich, plant-based hand cream every single night to repair from the day—and throw on some gloves for extra repair. Olive oil, beeswax, calendula and shea butter are just a few of the ingredients to look for.
When it comes to caring for your nails, remember: Nails are made of keratin. Yes, that's protein, so aim to get about 25 percent of daily calories from protein. According to Lisa Drayer, RD, author of The Beauty Diet (McGraw-Hill, 2009), a mix of protein sources can provide the most optimal range of amino acids to support strong nails. Then, soften cuticles by applying jojoba, neem oil or cocoa butter nightly.
PRODUCT FIX: Waxelene Soothing Botanical Jelly Therapeutic Ointment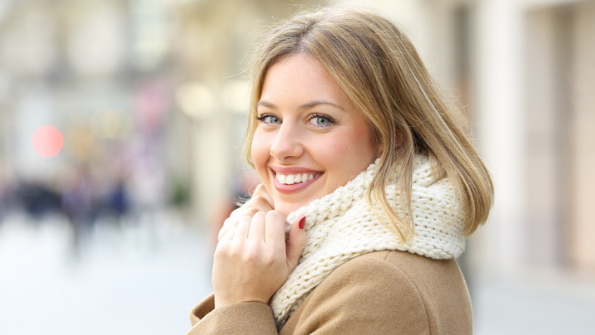 Parched skin
Dry, irritated skin can affect the entire family, according to Sarah Wright Olsen, parenting and lifestyle blogger and cofounder with Anna Schafer of Bāeo, a plant-based skin care line for babies, toddlers and the whole family. "As moms, we have noticed that winter brings on dry and sensitive lips, face and skin, as a result of layers of clothes and cold wind," she says.
Research points to another reason why skin gets particularly parched come winter: decreased levels of ceramides (lipid molecules containing fatty acids) in the outer skin layer. "The winter weather disrupts your skin's barrier function (the protective lipid layer and immune system), causing irritated, dry and cracked skin," says "The Skin Saint" Holly Cutler, owner of Michigan skin care clinic, FACE.
TRY THIS: "You can't just have a good moisturizer, rather you need a barrier-repair product that includes skin-mimicking ingredients, such as glycolipids, fatty acids and ceramides," says Cutler.
Products containing ceramides can compensate for loss of those important molecules during winter. Nutrient- and fatty acid–rich plant ingredients are go-tos for Wright Olsen and Schafer, who recommend calendula, avocado oil, chamomile and castor seed oil for soothing, healing and hydrating. To maximize the results of your moisturizer, Cutler advises first exfoliating with gentle ingredients like pumpkin. "Exfoliation helps you absorb topical moisturizers better into the skin. Your skin sheds dead cells daily, but buildup can cause more dryness unless properly removed," she says.
Another up-and-comer for tackling severe dryness and irritation: cannabidiol (CBD), according to Jeanette Jacknin, MD, a holistic dermatologist based in San Diego. The ingredient, derived from the hemp plant, is thought to manage inflammation when applied topically and contains vitamins A, C and E, along with a range of essential fatty acids. Various companies are offering lotions, salves and serums containing the ingredient. Other tips for ultimate skin hydration: "Drink, drink, drink," echo Schafer and Wright Olsen, who say that moisturizing from the inside out is key to making skin hydration last. They also recommend using an oil-based (rather than water- or alcohol-based) cleanser, which can preserve the skin's natural oils.
PRODUCT FIX: Ceramedx Restoring Body Lotion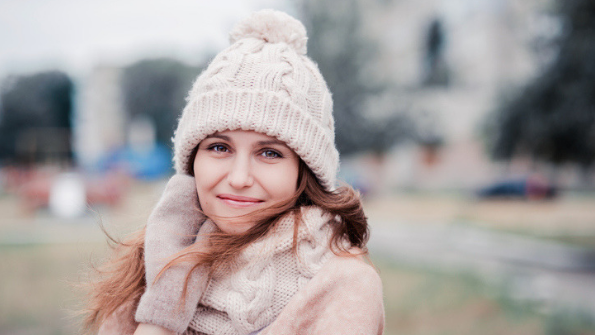 Chapped lips
Super-chapped lips often result from a combination of factors, from nutrient deficiencies to lifestyle habits, and tend to be exacerbated by chilly, dry temperatures. And if you've ever felt like you're "addicted" to lip balm, it may be because the ingredients are actually drying out your skin, leading to a sensation of needing more, when what you really need is a product overhaul.
TRY THIS: Begin with a solid foundation: a lip care regimen that's free from harsh chemicals and synthetic ingredients. According to research from the formerly published Journal of Allergy, fragrances and preservative agents are the most common culprits behind allergic reactions, which can lead to flare-ups and dryness, so start by avoiding these in lip balms and chapsticks.
Other dehydrating ingredients include menthol, artificial colors, Vaseline and alcohol (oh, and proceed with caution when it comes to minty or cinnamon chewing gum, which may also cause irritation). Lips are already dry, you say? Try using a gentle sugar scrub to remove some of the skin before introducing a new moisturizer.
Simple lifestyle shifts can also make a difference, according to the National Institutes of Health's National Library of Medicine. Avoid excessive sun exposure, always apply lip balm before heading out in the cold and use a humidifier to keep indoor air moist. And, of course, keep up with the water (and stop licking those lips). Dry lips may also be a sign of vitamin B or zinc deficiency, according to Margarita Lolis, MD, a dermatologist based in New Jersey and New York, so adding a supplement can get levels back on track.
PRODUCT FIX: Desert Essence Lip Rescue