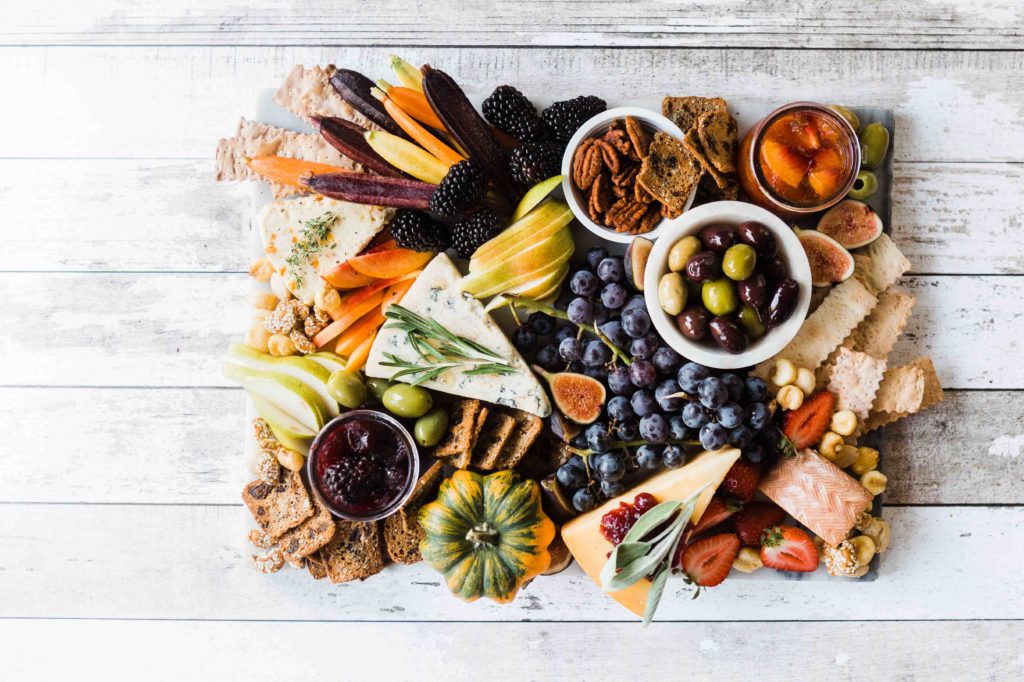 Cheese boards are perfect for entertaining: They offer a stunning spread with lots of options for
every guest. Letting the season inspire you will save you money (seasonal produce tends to be more affordable) and lend a starting point for creativity. To build the kind of winter cheese board guaranteed to win the party, follow these tips.
Craft your categories. Decide on three to five complimentary types of food to include on your board, such as cheeses, produce, crackers, nuts, and spreads.
Shop in threes. Gather three varieties of each food type. Pick different color, texture, and flavor options. For example, choose a soft (Port, Brie, or goat), hard (cheddar or Gouda), and pungent (blue or Gorgonzola) cheese. Or select honeyed, salted, and spicy nuts.
Pick a palette. Establish a basic color palette to inspire your cheese board selections. Combine warm tones (reds, oranges, and yellows) using a few fresh pieces of produce to create the look of splendid abundance. Alternatively, combine red, purple, green, and burgundy hues for a sophisticated winter palette.
Style in order. Place cheese wedges on the board first. Add compote or sauces poured into small pots so they don't overwhelm the board. Arrange crackers next—lots of them. Follow with fruits and veggies sliced into pieces that are easy to pick up with fingers or toothpicks. Fill in extra space between the other ingredients with nuts.
Add some flair. Once your board is arranged, tuck a few sprigs of fresh herbs into the mix. (Rosemary and thyme are hardy enough to withstand sitting out for a whole party.) They add a finishing touch that will have your platter looking like it was built by a pro.