A good night's sleep can change everything. Being well rested not only gives your body and brain time to recharge, but also helps your immune system operate to its full potential and lowers the risk for several serious health problems, including heart disease.
But if you're spending more time counting sheep than actually catching zzzs, you're far from alone. For many of us, it can be tough to get enough sleep. And, over time, there can be troubling consequences that go far beyond feeling like you're more worn out than your favorite jeans.
Science now shows that what you eat can influence how much quality sleep you get. So, with some savvy cooking, there is hope for finally getting the ever-elusive shut-eye of your dreams and feeling like a champ.
These recipes feature the foods you need to help bring on sweet dreams.
https://www.deliciousliving.com/recipe/roasted-chicken-salad-with-kiwi-vinaigrette/
https://www.deliciousliving.com/recipe/pumpkin-seed-crusted-salmon-with-sweet-potato-mash/
https://www.deliciousliving.com/recipe/yogurt-bowl-with-tart-cherry-compote/
https://www.deliciousliving.com/recipe/smoky-lentil-sloppy-joe-stuffed-peppers/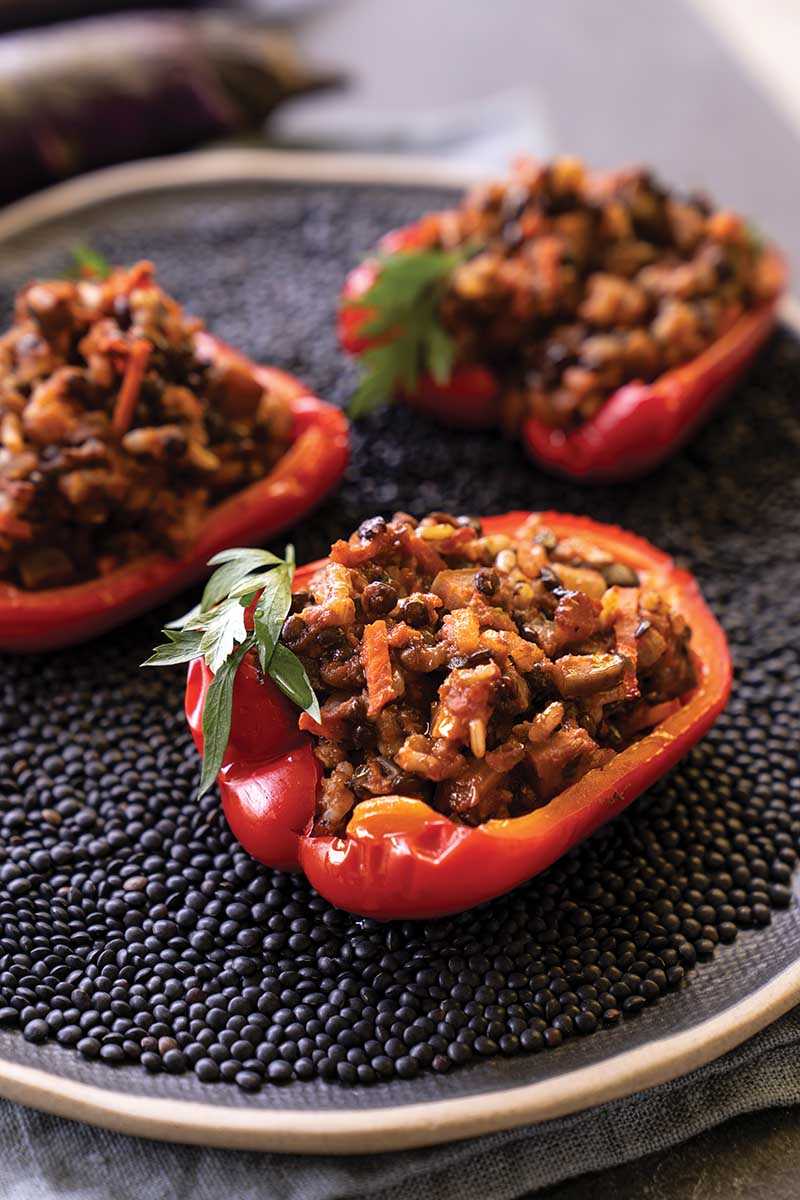 https://www.deliciousliving.com/recipe/southwest-tofu-scramble-tacos/