Coconut macaroons are a delicious treat. But they become even more delicious with the anti-aging benefits of NeoCell Super Collagen. Collagen consumption has been shown to benefit your skin, hair, nails, muscles, tendons, ligaments and bones. So eat up to look more youthful!
Neocell Anti-Aging Coconut Macaroons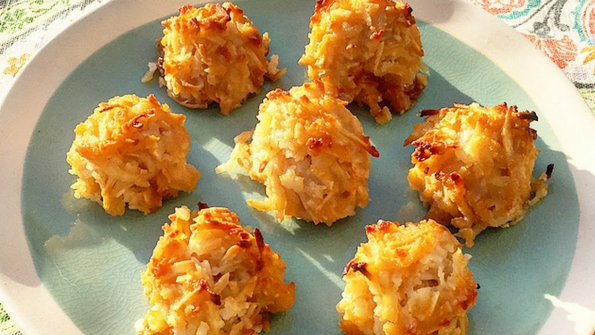 Preheat oven to 350°. Line a baking sheet with parchment paper. In a saucepan over high heat, combine shredded coconut, coconut flour, coconut milk, honey, vanilla extract and cinnamon; heat and stir until mixture begins to boil. Reduce heat and simmer 3-5 minutes, until mixture thickens. Once thickened, stir in NeoCell Super Collagen.

Remove mixture from heat and, using a cookie scoop or two spoons, scoop mixture into balls; place on prepared baking sheet. Bake for about 15-20 minutes, or until lightly browned. Store macaroons on a parchment-lined plate in the refrigerator.