Vegan Mongolian Beef and Rice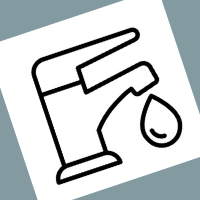 ¼

cup

soy sauce or tamari
¼

cup

dark brown sugar

½

cup

water

1

tablespoon plus ¾ teaspoon

cornstarch
4

teaspoons

soy sauce or tamari

¼

cup

ice water

1

pound

packaged seitan strips, drained

2

tablespoons

avocado oil (plus more if needed)

3

cloves

garlic, minced

2

teaspoons

minced fresh ginger

½

teaspoon

red pepper flakes

3

scallions, sliced

Sesame seeds

2

cups

cooked rice (from 1 cup dry rice)
¼

cup

soy sauce or tamari

¼

cup

dark brown sugar

½

cup

water

1

tablespoon plus ¾ teaspoon

cornstarch

4

teaspoons

soy sauce or tamari

¼

cup

ice water

1

pound

packaged seitan strips, drained

2

tablespoons

avocado oil (plus more if needed)

3

cloves

garlic, minced

2

teaspoons

minced fresh ginger

½

teaspoon

red pepper flakes

3

scallions, sliced

Sesame seeds

2

cups

cooked rice (from 1 cup dry rice)

Print Recipe
In a small bowl, mix together all of the sauce ingredients; set aside.

In another bowl, whisk together soy sauce and ice water. Toss seitan strips in mixture, and allow to sit 10 minutes. Drain seitan, and reserve liquid mixture.

In a heavy-bottomed skillet, heat avocado oil over medium-high. Add seitan, being sure not to overcrowd the skillet, and cook 4 minutes per side. Remove seitan from skillet, and set aside.

Reduce heat to medium-low, and add a splash of oil if skillet is dry. Cook garlic, ginger and red pepper flakes until fragrant, 1 minute. Stir the stir-fry sauce and add sauce and scallions to skillet. Cook until sauce is thickened, about 2 minutes. If pan looks dry, add some of the reserved liquid from step 2. Toss in seitan and stir to coat with sauce. Serve with cooked rice, and garnish with sesame seeds and additional sliced scallions.