Soups are a terrific way to make use of corn's flavor. With quinoa added, this garden-fresh version also provides a complete protein. A portion of the cooked corn can be puréed for a thicker soup.

Summer Corn Soup with Quinoa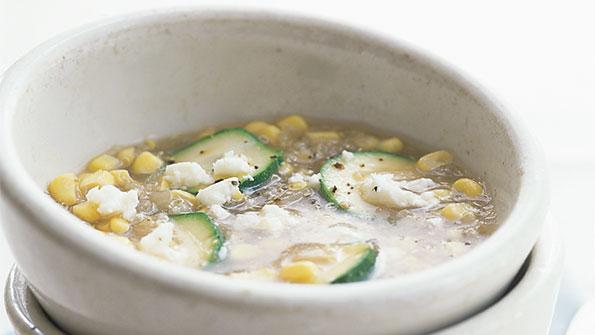 Boil ears of corn until tender. Use a knife to remove kernels; measure 3 cups kernels and set aside.

In a deep pot, heat olive oil. Add onion and garlic. Sauté until softened. Add broth; bring to a boil. Add quinoa; cover, reduce heat to low, and simmer 20 minutes. Add fresh basil, zucchini and corn. Simmer 8-10 minutes. Serve hot with feta cheese sprinkled on top.