"People go crazy for this stuff. It's spark-y, quite delicious, and a natural mixer for margaritas! On slow nights we keep our dishwashers busy squeezing limes and freezing the juice for later. We use an old manual squeezer from Mexico and juice an entire case at a time."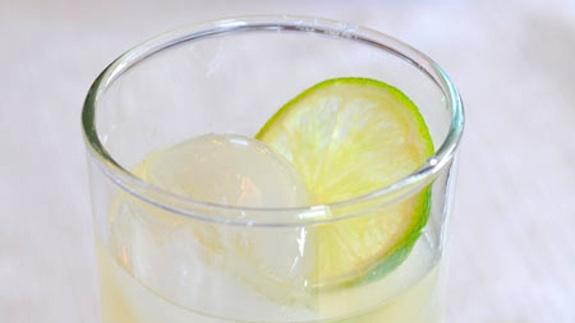 Combine 3 cups water and sugar in saucepan. Bring to boil, stirring as sugar dissolves. Boil gently, undisturbed and uncovered, for 10 minutes. Remove from heat, add rosemary, cover, and let mixture steep, covered, for 1 hour. You'll need the hour to squeeze limes!

Add lime juice and remaining 10 cups water. Stir it up and ice it down. Looks lovely garnished with lime rounds and small sprigs of rosemary.
Nutrition Facts
Rosemary limeade
Amount Per Serving
Calories 1160
% Daily Value*
Sodium 1mg 0%
Total Carbohydrates 43g 14%
* Percent Daily Values are based on a 2000 calorie diet.
PER SERVING (1 cup): 160 cal, 0g fat (0g mono, 0g poly, 0g sat), 0mg chol, 0g protein, 43g carb, 0g fiber, 1mg sodium