Black chickpeas contain more protein, vitamins and minerals then regular chickpeas. Try them roasted and mixed with a blend of spices for a crunchy, high fiber snack.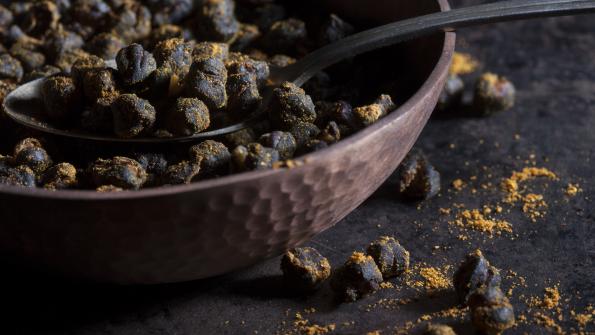 In a large bowl, soak chickpeas in 4 cups water at least 90 minutes or up to overnight until tender; drain and dry on paper towels.

Preheat oven to 350 degrees. Toss drained chickpeas with oil, cumin, cayenne and pepper; toss until evenly coated. Spread chickpeas on a parchment-lined baking sheet. Bail 30 to 40 minutes, or until crisp. Remove from oven and let cool. Store in an air-sealed container at room temperature. Makes about 1 cup.