Quinoa's nutty flavor pairs perfectly with corn's natural sweetness. These muffins are not only gluten free, they're also rich in protein and easy to make. Ingredient tip: Be certain to use baking powder before its expiration date to ensure a proper rise. Prep tip: For best results, serve within a few hours of baking.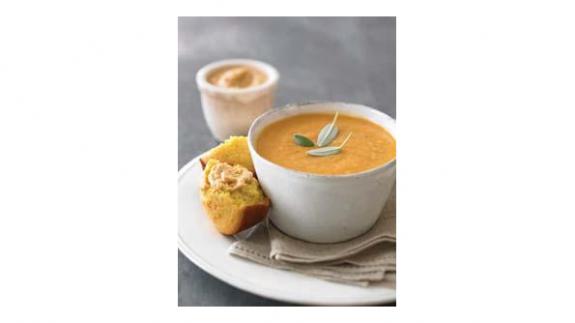 Preheat oven to 400°. In a medium bowl, sift together quinoa flour, cornmeal, baking powder, and salt.

In a second medium bowl, whisk honey and oil until smooth. (If honey is too stiff, microwave it for a few seconds.) Whisk in milk and eggs. Pour milk mixture into cornmeal mixture. Whisk just until smooth; do not overmix.

Brush muffin tins with oil, even if using a nonstick pan. Pour muffin batter evenly into tins. Bake for 17-20 minutes on center oven rack, until tops are lightly golden and an inserted toothpick comes out clean. Remove from oven; cool 5 minutes, then remove muffins from tins. Serve warm, or allow to cool on a wire rack.
Nutrition Facts
Quinoa-Corn Muffins
Amount Per Serving
Calories 186
% Daily Value*
Cholesterol 38mg 13%
Sodium 401mg 17%
Total Carbohydrates 24g 8%
Protein 4g 8%
* Percent Daily Values are based on a 2000 calorie diet.
PER SERVING: 186 cal, 44% fat cal, 10g fat, 1g sat fat, 38mg chol, 4g protein, 24g carb, 2g fiber, 401mg sodium