Oatmeal has long been the breakfast of "camp-ions" because it's easy to carry and packs a fiber-filled, energy-boosting punch. This version is rich and tart. Substitute any diced fruit for the cranberries.
Camp Tip: Skip the yogurt if refrigeration is limited and just use boxed milk, which needs no refrigeration before opening.
Quick Apple-Cranberry Oatmeal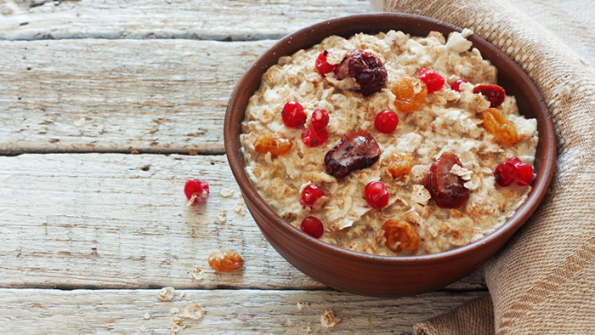 Combine oats, apple juice, and soy milk in a pan and cook over high heat, simmering but not boiling. Stir often, until oats are soft but not mushy, about 6-8 minutes.

Remove from heat and add yogurt, honey, cranberries, and cinnamon. Serve hot.