A vegan dessert on the lighter side of pie. If you'd like, replace the ginger with pumpkin-pie spices (cinnamon, clove, nutmeg).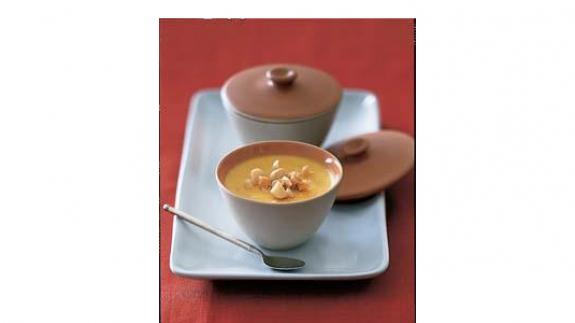 Combine almond milk, coconut milk, grated ginger, agar flakes and sea salt in a medium saucepan.

Bring to a boil; then reduce heat to simmer for 10 minutes, stirring constantly, until slightly thickened and agar is mostly dissolved.

Strain mixture into a large mixing bowl and add maple syrup, vanilla extract, and pumpkin purée, whisking until smooth. Pour into 6 ramekins or custard cups and chill until firm, at least 1 hour.