Get the party started with these Pesto Dip Pepper Poppers. Sweet baby peppers serve as a nutritious delivery method for this pesto-like dip. You can also spread the dip into celery crevices. Soft tofu is a dairy-free way to give the dip a creamy texture. The peppers can be stuffed up to a day in advance and kept chilled.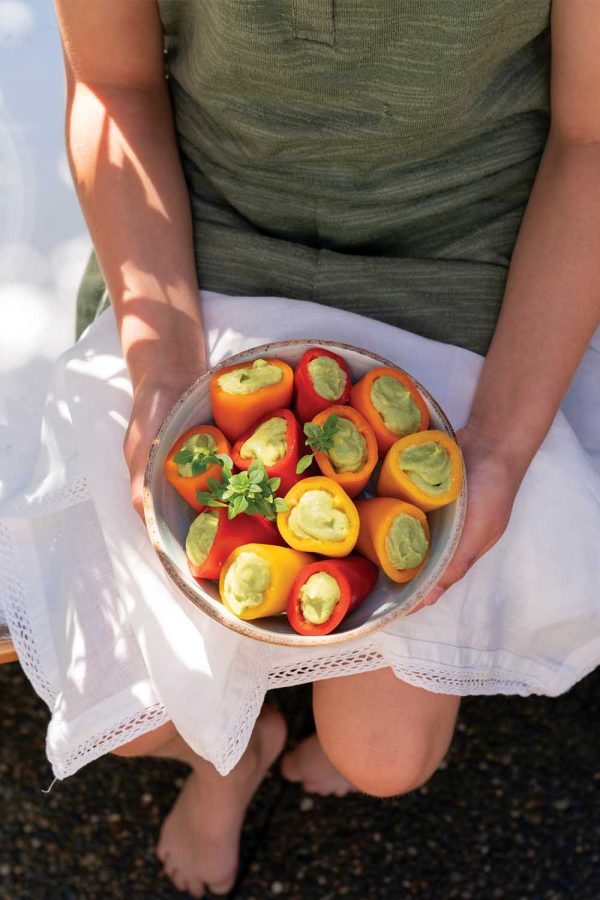 In food processor container, place beans, tofu, basil, olive oil, lemon juice, garlic, and salt and blend until smooth.

Slice off tops of bell peppers and remove seeds inside with either a small knife or your finger. Using small spoon, stuff peppers with dip.
Per serving: 137 calories; 6 g protein; 6 g total fat (1 g sat. fat); 16 g total carbohydrates (2 g sugars, 6 g fiber); 196 mg sodium