Who says a smoothie has to be frosty? This drink is reminiscent of hot chocolate, making it a great way to take a bite out of the winter chill. Blend in some protein powder and you have a great way to recover after any nippy outdoor exercise.
Stealth health
Studies suggest that cinnamon can help improve blood sugar control, offering some protection against the development of type 2 diabetes.

Mayan Hot Chocolate Smoothie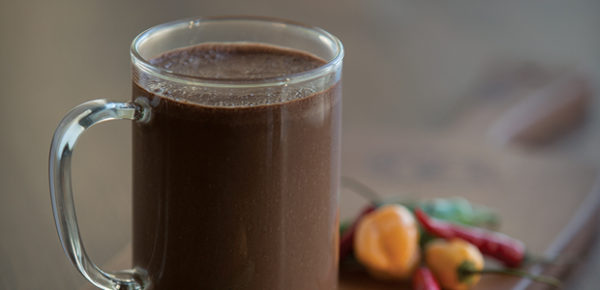 Place milk and 1/2 cup (125 mL) water in small saucepan over medium heat and bring to a slight simmer.

Place hot milk in blender container along with banana, cocoa powder, nut butter, espresso powder (if using), vanilla, cinnamon, and chili or cayenne. Blend until smooth.
Each serving contains: 239 calories; 12 g protein; 10 g total fat (2 g sat. fat, 0 g trans fat); 29 g total carbohydrates (18 g sugars, 4 g fibre); 83 mg sodium