If you don't have an excess of peels and cores from making applesauce or a pie, add them one at a time to a ziptop freezer bag in the freezer until you have enough. This syrup is thin but flavorful.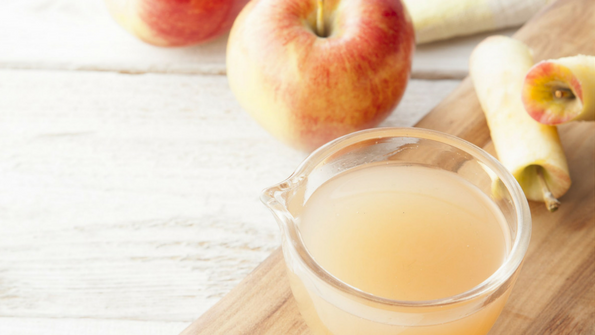 Add apple cores to a large pot with 4 cups water and cinnamon sticks, if using. Simmer over medium-low heat for 1 hour, stirring and pressing down on cores with a wooden spoon occasionally. Strain out cores using a fine-mesh strainer, and return the liquid to the pot. Reduce by half over low heat, 15–20 minutes, and add honey. Stir to dissolve, and cook for an additional 5–10 minutes. Remove from heat, and let cool completely. Store in the fridge in airtight jars for up to 2 weeks.
Nutrition Facts
Apple Core Syrup
Amount Per Serving
Calories 232
% Daily Value*
Total Carbohydrates 9g 3%
* Percent Daily Values are based on a 2000 calorie diet.
PER SERVING (2 tablespoons): 32 cal, 0g fat (0g mono, 0g poly, 0g sat), 0mg chol, 0mg sodium, 9g carb (0g fi ber, 9g sugars), 0g protein