Top a small pita with mozzarella, chicken, and other pizza favorites, then broil, and you have a fun and breezy meal that'll satisfy any sports fan—even during periods of defeat. No need to tip the delivery guy. And the ingredients can easily be scaled up to feed a big crowd. Small naan bread or even split English muffins can also be used as a pizza base.
Crank it up

Broiler power can vary from oven to oven (gas units tend to burn hotter), so a little experimenting is needed to pinpoint the ideal distance food sits from the heat. A good place to start is about 4 inches from the heating element when preparing items such as pizza and nachos. And remember that under the broiler, timing is critical for intense, direct heat—a point sadly illustrated when you take a short leave from the kitchen only to return to crispy black pizza crust.
Margherita Chicken Pizzas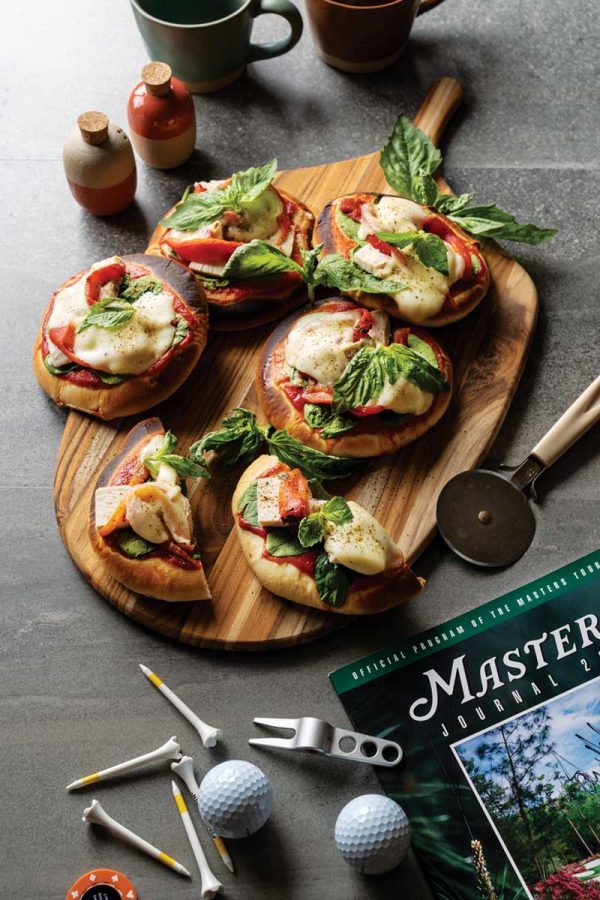 Freshly cracked black pepper, to garnish

Preheat oven broiler to high. Place pitas on baking sheet and broil until browned and crispy, about 2 minutes. Be careful not to burn pitas.

Spread pitas with tomato sauce and then top with spinach, chicken slices, roasted red pepper, tomatoes, and mozzarella. Broil on high until cheese has melted, about 2 minutes. Top with basil and some freshly cracked black pepper.
Per serving: 362 calories; 27 g protein; 8 g total fat (2 g sat. fat); 46 g total carbohydrates (7 g sugars, 7 g fiber); 481 mg sodium