Forget drinking tea to warm up! Make some spicy cider instead. You can use bottled apple juice or unfiltered cider for extra flavor. For an adult treat, add an ounce of rum to each serving, if desired.
Makes eight 8-ounce servings.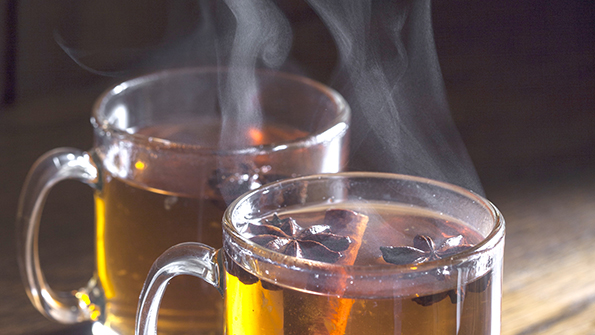 Combine all ingredients in a medium pot over low heat. Bring to a low simmer for 5 minutes. Serve in mugs using the orange slices and cinnamon sticks for garnish.