This limeade is subtle and icy. The low-key flavor of the honeydew is brought to life by the mint and this one goes down easy!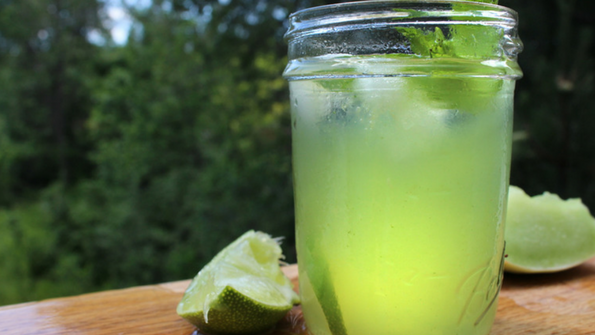 Put honeydew, mint and water into blender and liquefy.

Pour liquid through bag or strainer and let it settle for 5 minutes.

Skim foam off the top as you would with homemade broth.

Return the strained liquid to the blender and add sweetener, lime juice and salt; blend until sweetener is fully incorporated.

Chill or serve immediately over ice.
For a crisp, clean, cold-water texture go slow when you pour through the bag or strainer and do not force it. If you have time, let it press itself through until its done.