A simple and elegant blending of flavors makes this dish sweetly memorable.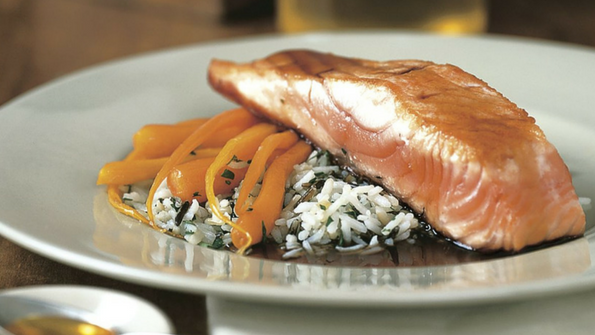 In a small bowl, whisk together honey, soy sauce, mirin, wasabi powder and lime juice.

In a nonstick skillet, heat oil over medium-high heat and cook salmon 3-5 minutes on each side, or until cooked through. Transfer salmon to plates.

Add honey wasabi glaze to skillet and simmer for one minute, stirring constantly. Pour glaze over salmon and serve.
Nutrition Facts
Honey Wasabi Salmon
Amount Per Serving
Calories 462
* Percent Daily Values are based on a 2000 calorie diet.
PER SERVING: Calories 462,Fat 23,Perfat 44,Cholesterol 100,Carbo 31,Protein 35