A nutritious nondairy treat that couldn't be simpler: Just blend chocolate almond milk, a frozen banana, a cup of frozen raspberries, and Manitoba Harvest's Hemp Protein Smoothie (Chocolate).
Click here for more recipes from Manitoba Harvest.
Choco-Covered Raspberries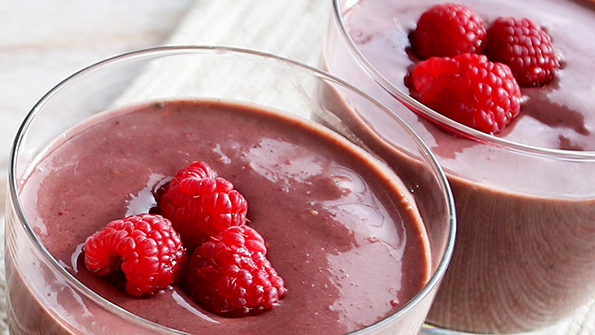 Place all ingredients in a blender and pulse until smooth and creamy.