A treat for someone who'd enjoy a nontraditional breakfast option. Use crusty artisan bread for a hearty sandwich that holds up to the waffle iron.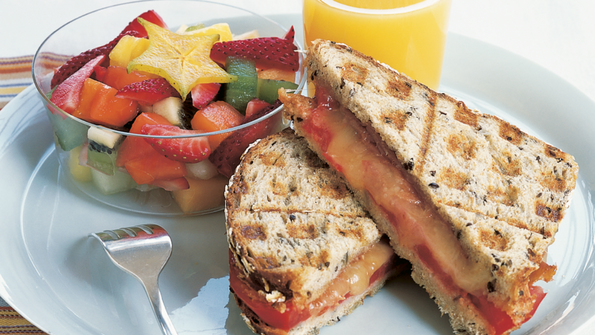 Preheat a waffle iron. Place prosciutto, tomato, and cheese on two bread slices. Add salt and pepper to taste and sprinkle with herbes de Provence. Top with remaining bread.

Brush waffle iron liberally with olive oil and cook sandwiches until brown, 8- 10 minutes.