Popcorn with a tasty nutritional kick! Use freshly popped popcorn (I prefer air popped). If desired, use olive, soy, sesame, flax seed oil, or melted salt-free butter. Add a pinch of Italian or French herbs, cayenne pepper, mustard powder, or fresh crushed garlic to the oil mixture. This is delicious served instead of breads!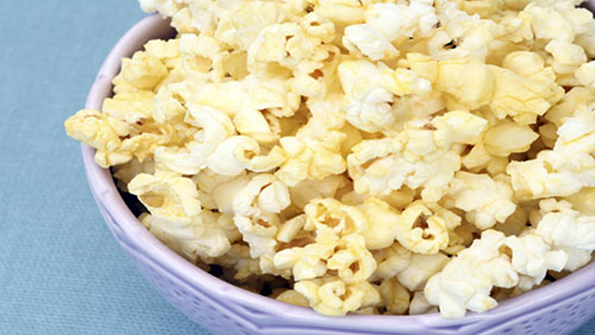 Melt desired amount of trans-fat free butter or use Bragg Extra Virgin Olive Oil.

Add 3-5 fresh crushed garlic cloves and several sprays or dashes of Bragg Liquid Aminos to mixture. Add a shake of Bragg Sprinkle Seasoning (if using), then pour the mixture over popcorn.

Sprinkle with Bragg Nutritional Yeast Flakes.