Makes about 3 1/2 cups / This fat-free, all-fruit sorbet adds lemon for refreshing tartness. For a smoother texture, strain the blueberries through a fine-mesh sieve before freezing. For a blueberries-and-cream variation, substitute milk or cream for the grape juice, omit the lemon, and add 1/2 cup organic Greek yogurt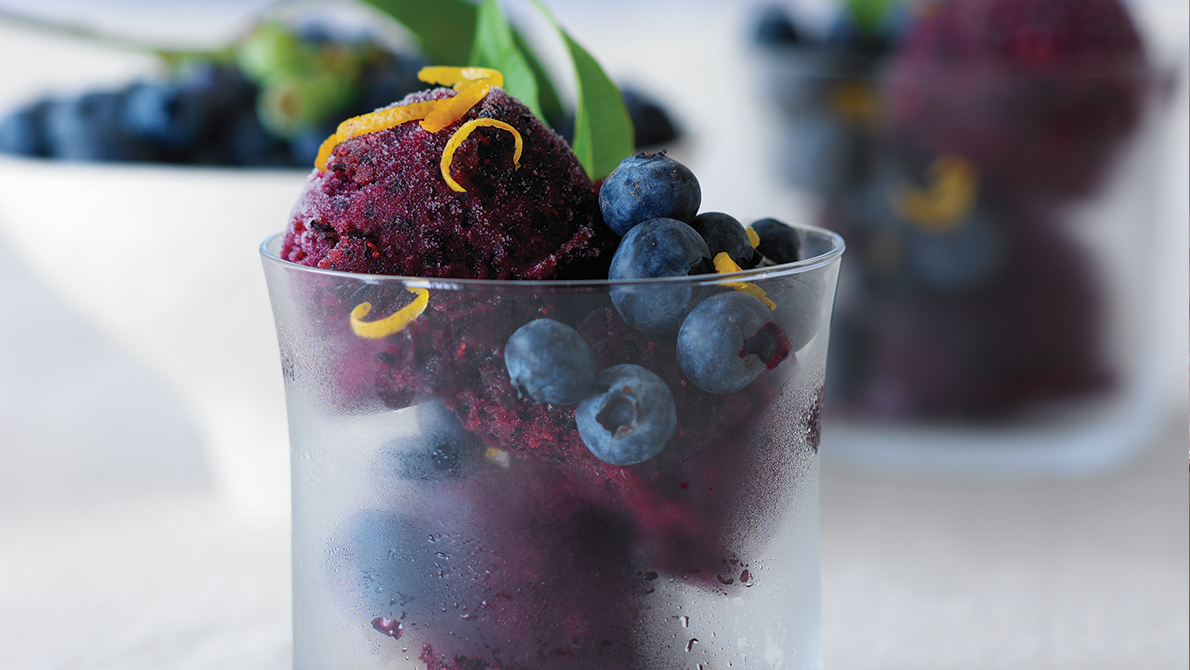 In a small saucepan, warm juice and add honey; stir until completely dissolved. Combine with 3 cups blueberries in a food processor and purée until smooth.

Zest and juice lemon. Add lemon juice and salt to blueberry mixture and pulse to combine. Pour into a prepared ice-cream-maker canister, stir in all but 1 teaspoon of lemon zest, and freeze according to manufacturer's directions.

To serve, place one scoop in each serving dish and garnish with remaining lemon zest, remaining blueberries, and lemon verbena or lemon balm, if desired. Serve immediately.
Nutrition Facts
Blueberry-Lemon Sorbet
Amount Per Serving
Calories 82
% Daily Value*
Sodium 43mg 2%
Total Carbohydrates 22g 7%
Protein 1g 2%
* Percent Daily Values are based on a 2000 calorie diet.
PER SERVING (1/2 cup): 82 cal, 0g fat (0g mono, 0g poly, 0g sat), 0mg chol, 1g protein, 22g carb, 2g fiber, 43mg sodium