Bakery On Main Mini Blueberry Oatmeal Cake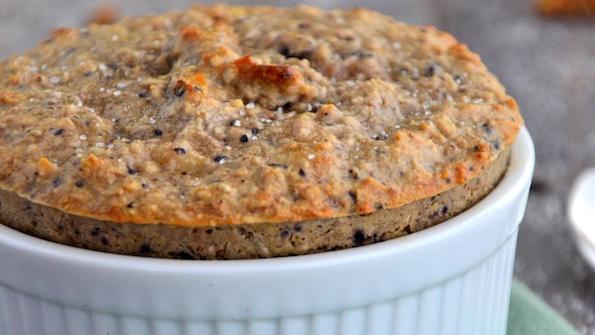 Preheat oven to 375˚. Coat a small, 1-cup ramekin with nonstick baking spray.

In a large bowl, combine oats with chocolate chips (if using), cinnamon, and sea salt. Add almond butter, vanilla extract, banana, and almond milk; mix well to combine.

Transfer to prepared ramekin; cook for 20 minutes or until golden brown. Remove from oven; set aside to cool for 5 minutes before serving.