This recipe from Ancient Nutrition is infused with Organic Bone Broth Protein Savory Herbs and loaded with healthy fats to fuel your brain and energy levels.
Ancient Nutrition Roasted Salmon with Kefir, Garlic and Avocado Sauce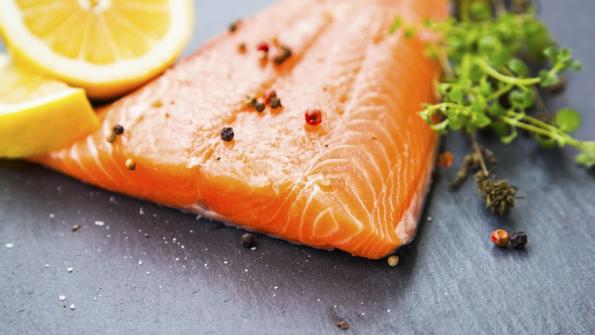 Preheat the oven to 425 F. Place the salmon on a baking sheet lined with parchment paper, rub with the avocado oil and coat evenly with the salt and pepper. Drizzle with the lemon juice. Cook for 15 minutes, or until it flakes when gently pressed. While the salmon is roasting, add the avocado, kefir, Organic Bone Broth Protein Savory Herbs and salt in a blender and blend on high until well combined. Add more kefir, if necessary.

Remove the salmon from the oven. Peel off the skin and break the flesh into chunks. Plate and drizzle with the sauce. Serve immediately.
Adapted: Original recipe courtesy of The Adrenal-Cortisol Solution Healing Recipes by Dr. Josh Axe