Add the beneficial power of protein by using Bone Broth Protein™ Vanilla in this sweet and warm-weather ready Ancient Nutrients Mango Coconut Ice Cream.
Ancient Nutrition Mango Coconut Ice Cream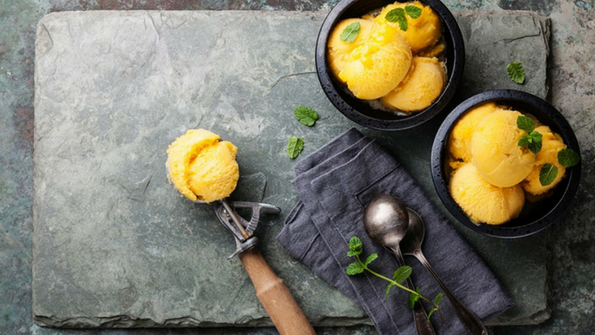 Purée the mangos with coconut milk and Bone Broth Protein in a high-speed blender. Add the salt and honey to the blender and combine. Pour the mixture into an ice-cream maker and allow to freeze. (If you don't have an ice-cream maker, you can just place it in a bowl and freeze it. It won't be as smooth and creamy, but it will still taste great.)
Adapted: Original recipe courtesy of The Adrenal-Cortisol Solution Healing Recipes by Dr. Josh Axe.