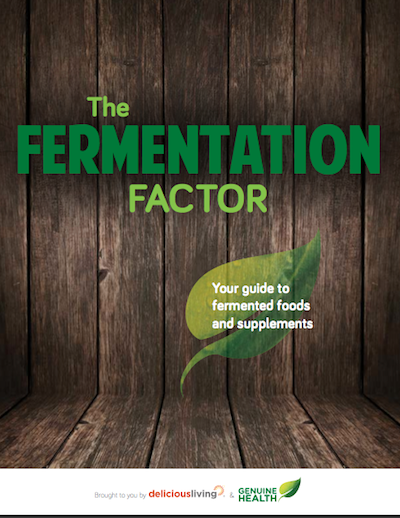 Need some compelling reasons to try fermented foods and supplements? Fermentation can completely transform foods (compare cheese and milk for one easy example). It also enhances ordinary ingredients, yielding unique flavors and properties that can only be achieved by fermentation (think sourdough bread). But perhaps most importantly, fermentation also brings a host of health benefits to the table—from the resveratrol in wine to the B12 in tempeh.
We partnered with Genuine Health to bring you this new educational eGuide, which explores the benefits of fermentation, why to try fermented protein and mouthwatering recipes to try.
Inside, you'll find:
• Hot fermented product trends
• Yummy recipes like kimchi and fermented protein smoothies
• An introduction to our sponsor, Genuine Health
… and plenty more.
Download your copy below!