The human body is a marvel at protecting itself from getting ill. The first line of defense is actually your skin—your body's largest organ and the most waterproof yet breathable textile ever devised. Another often-overlooked immunity organ is your brain. It informs you that the easiest things you can do to stay healthy are to simply wash your hands, drink water and get plenty of sleep. In fact, your immune system is everywhere in your body. But the cellular level is where a dazzling amount of immunity multitasking happens.
White blood cells are a major immunity component. Various white blood cells—such as neutrophils, macrophages, and lymphocytes—flow through your bloodstream and patrol against invading microorganisms to keep your body healthy. They can be looked at as different pieces on a chessboard that work like a coordinated army to protect the king.
Most white blood cells are neutrophils—the pawns at the front line of defense. Neutrophils neutralize invading bacteria by consuming and digesting them in what's known as innate immunity. Macrophages enlist lymphocytes, which create antibodies to defend against bacteria and other microscopic meanies in what's called adaptive immunity.
Supplements can enhance your body's immune system. Some nutritional bioactives stimulate the immune system to perform better. Others make the body perform more efficiently. Let's look at five ingredients and compounds that can help you stay above the weather.
1) Antioxidants
Antioxidants are vital for immunity. These compounds both boost the activity of immune cells and protect against free radicals, which can be seen as molecular rusting agents that can harm the body.
You can remember your antioxidant-containing nutrients with the acronym ACES: vitamins A, C and E and selenium. Lester Packer, PhD, the godfather of antioxidant research, described various antioxidants that form a network, quenching free radicals and helping each other renew to fight again. He identified vitamins C and E, as well as alpha-lipoic acid and coQ10, as core nutrients in this antioxidant network.
Vitamin C appears to boost the activity of lymphocyte-type white blood cells called natural killer (NK) cells. As their name suggests, these kill invading pathogens naturally.
2) Vitamin D
Vitamin D has been shown to positively affect a wide array of health issues, from breast cancer to bone health and immune function. Vitamin D researcher Robert Heaney, MD, described the reason for its seemingly disparate effects: Within each cell is a file cabinet that contains blueprints for any type of foreign invasive substance the body may encounter, and vitamin D holds the key to the file cabinet. In other words, vitamin D helps the body perform more optimally on a cellular level.
One recent study on pregnant women found that 2,000 IU per day of vitamin D was superior to 400 IU per day in increasing the effects of white blood cells known as T-cells, which work with cells that produce antibodies against certain types of bacterial, viral and fungal infections. Vitamin D supplementation also dampened pregnancy-related blood pressure spikes and increased birth weight by 8.6 percent.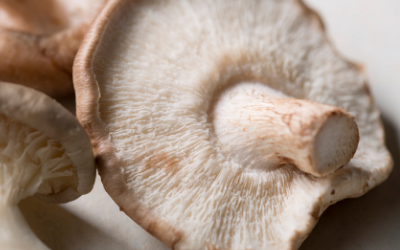 3) Mushrooms
Mushrooms have wide-ranging effects. They first gained acclaim in traditional and folklorish cultures by suppressing tumor cell growth in cancer patients. Later, various mushrooms were studied for influences on immune function. Mushrooms such as shiitake and maitake primarily provide polysaccharides that increase the activity and effect of NK cells and macrophages for both innate and adaptive immunity.
Interesting new research shows that turkey tail mushrooms (Trametes versicolor) act as a prebiotic—the lunch box for probiotic bacteria—and thus can favorably alter intestinal microbiome composition and function.
4) Probiotics
Probiotics are useful not just for the more-obvious digestive health concerns but also for regulating and enhancing immune function. That's because an estimated 70 percent of the body's cells involved in immune response are located in our intestinal walls.
Probiotic strains matter and are now being increasingly noted on supplement labels. So not just any acidophilus but the Lactobacillus acidophilus Rosell-52 strain was combined with Bifidobacterium infantis Rosell-33, B. bifidum Rosell-71 and a prebiotic fiber. Researchers gave the so-called synbiotic formulation to children ages 3–7 in childcare settings during the three winter months. They found those taking the supplement had not only fewer gastric disorders but also 25 percent fewer infections of the lower- and upper-respiratory tract (for example, bronchitis and colds, respectively), and 40 percent fewer sick days.
5) Elderberry
Elderberry is giving echinacea a run for its money as the most popular immune-health herb today. Research shows it protects against the common cold and flu.
One recent trial compared elderberry supplements to a placebo on 312 economy-class passengers flying overseas. Researchers followed the passengers for four days after travel and found the placebo group had a significantly longer duration of cold-episode days, plus more than double the symptoms. One study confirmed that elderberries can boost a person's antioxidant potential. Another discovered that elderberries stimulate the immune response and prevent viral infections.
Multitasking can stress you out, which can decrease the effectiveness of your body's innate immune function. So leave the multitasking to your body's natural systems and support them with supplements that can help you maintain the balance your body needs in its battle against infections.