Capable of turning the blandest soup or sauce into a palate-exploding triumph, cooking with chili peppers—from mild poblano to volcano-like habanero—will dial up the excitement of your dishes. You don't have to be a heat freak to enjoy eating chili peppers since their "spice" levels vary greatly—enough to suit all tastes. Beyond their culinary virtues, research suggests that hot peppers may literally be the "spice of life" by improving the chances for healthy longevity.
It's time to bring the heat into the kitchen and let the table dares begin.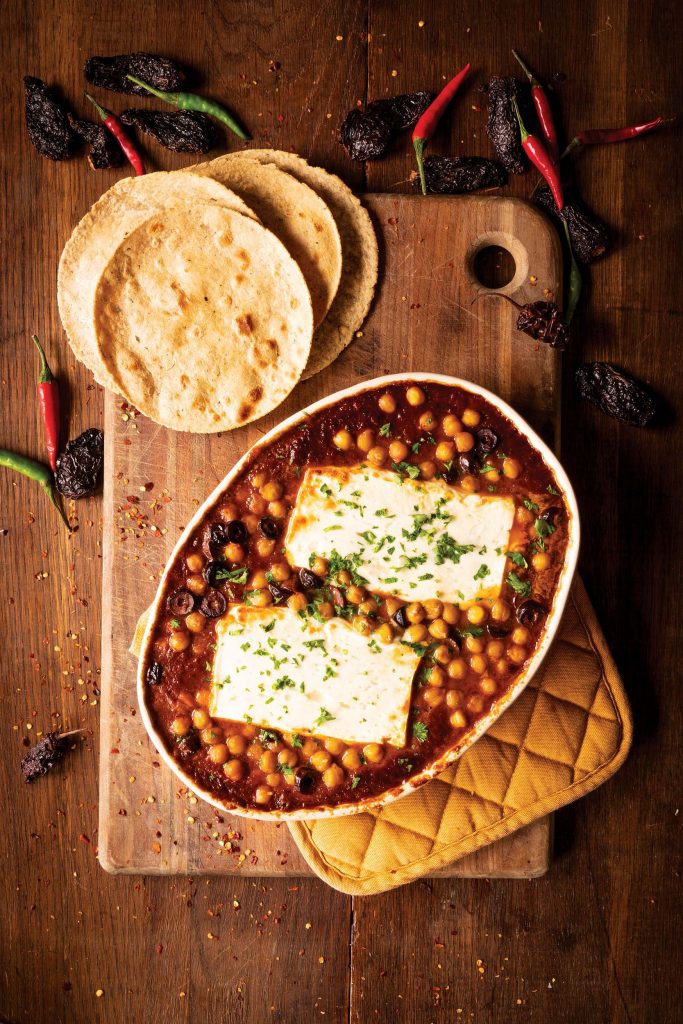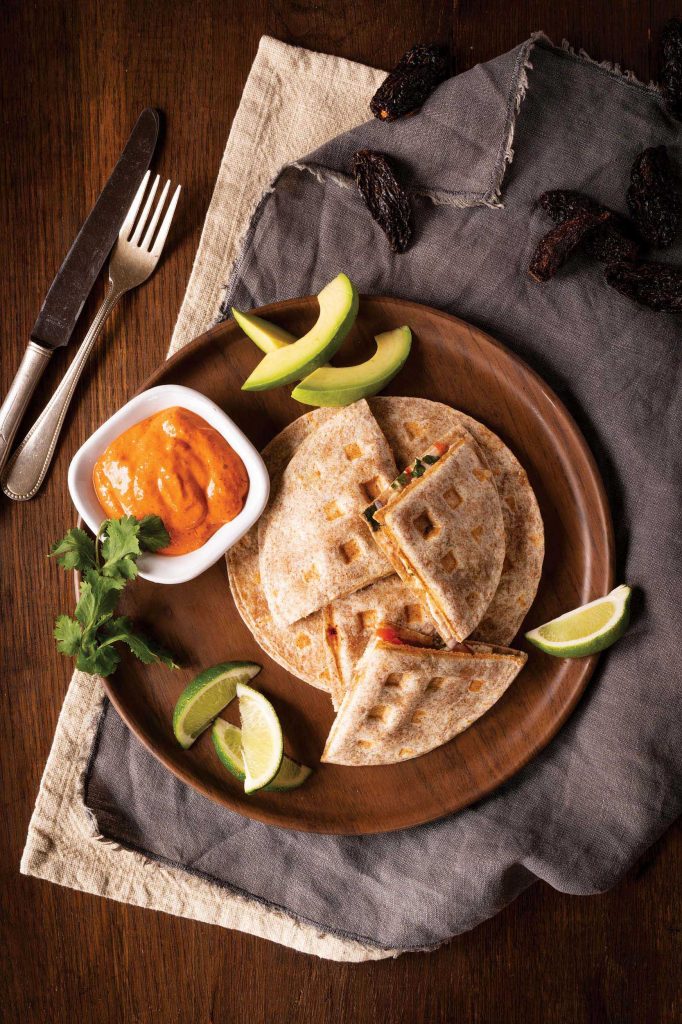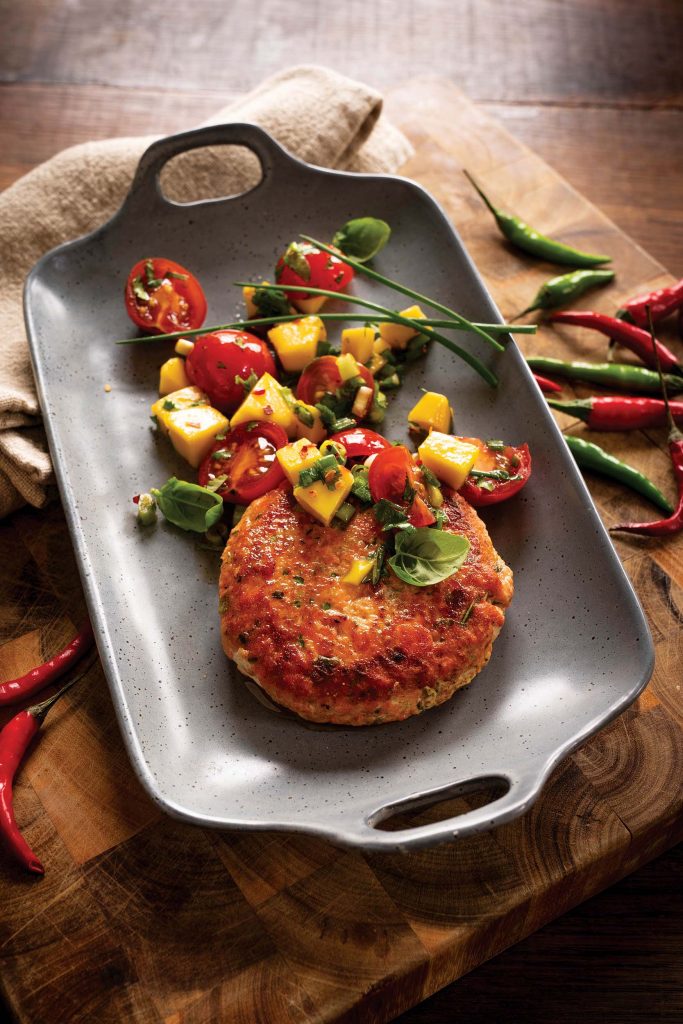 Paging Dr. Pepper
For flaming hot health, go ahead and turn up the heat. A recent study from the American Heart Association found that people who eat chili peppers regularly may be 26 percent less likely to die of heart disease and 23 percent less likely to die of cancer than those who don't.
While this investigation can't prove cause and effect, nor did it nail down how many or which chili peppers lower the risk the most, it's believed that capsaicin—the compound that gives chilies their fiery kick—can be good for our health by reducing inflammation and even bolstering metabolism. More research is needed, but if you like to spike your meals with chili peppers, you may reap some health and longevity rewards for doing so regularly.
Handle with care
When preparing chili peppers, if your fingers come into contact with the ribs or seeds (the hottest part of the pepper) and then sensitive areas such as your eyes, you'll likely feel a very unpleasant burn that could bring you to tears. Very hot peppers can damage your eyes and burn the skin.
After slicing any hot peppers be sure to immediately wash your hands with hot, soapy water. You should also clean the knife and cutting board before proceeding with your recipe. To be safe, you can also wear a pair of gloves while handling chili peppers, especially those that rank very high on the heat scale, so the volatile oils will not get on your skin.
Contrary to popular belief, most of the capsaicin in chili peppers is found in their inner white membranes and not the seeds. So, if you want to moderate the heat of a pepper, be sure to strip the membrane and the seeds, though doing so may dial down the health benefits.
Hurts so good
Capsaicin content of peppers is measured in Scoville heat units (SHU), a system invented by chemist Wilbur Scoville in the early 1900s. He determined that neutralizing one drop of jalapeno capsaicin extract requires about 5,000 drops of sugar water, hence jalapeno's rating of 5,000 SHU. Pure capsaicin clocks in at 16 million SHU.
It should be noted, however, that the same types of pepper could have different capsaicin levels, depending on factors including growing conditions. So, one serrano pepper might be rather tame while another one will knock your socks off.
For the most part, you can keep shape in mind to control the heat level in your dishes: hotter peppers are often narrow with pointy ends (habanero and scotch bonnet being exceptions), while milder peppers tend to have broad shoulders and blunt tips.
If you're easing into the world of chili peppers, it's a good idea to start with peppers that rank on the lower end of the SHU scale and then work up from there, so you may start with jalapeno pepper in your salsa before daring to try a habanero. From sweet to blazing and everything in between, here's how the common fresh peppers rank on the pain-o-meter.
| | | |
| --- | --- | --- |
| Pepper | Heat level (in SHUs) | Description |
| bell | 0 | sweet with no detectable heat |
| pimento | 100 to 500 | sweet with very little heat |
| banana | 0 to 500 | tangy with very mild heat |
| poblano | 1,000 to 1,500 | mild heat |
| cubanelle | 100 to 1,000 | sweet and mild to slightly hot |
| Anaheim | 500 to 2,500 | mild to slight heat |
| cherry/pimento | 100 to 500 | sweet and mild |
| Fresno | 2,500 to 10,000 | mildly hot to medium hot |
| jalapeno | 2,500 to 8,000 | mildly hot to medium hot |
| serrano | 10,000 to 23,000 | hot |
| cayenne | 30,000 to 50,000 | medium hot to hot |
| Thai/bird's eye | 50,000 to 100,000 | very hot |
| peri peri/African bird's eye | 50,000 to 100,000 | very hot |
| habanero | 100,000 to 350,000 | scorching hot |
| scotch bonnet | 100,000 to 350,000 | scorching hot |
Cream of the crop
In general, select peppers that are firm, have vibrant, shiny skin, and feel heavy for their size. Try to avoid peppers that are limp or shriveled and have soft spots or bruises. When the good ones are brought home, they should last in your fridge when stored in a paper or cloth bag for at least two weeks.
Dynamic duo
Heat intensifies the flavor of sweet ingredients, while sugars tend to tame "spicy" ingredients and highlight their fruity notes. This is why delicious results always come when you spike chocolate cake or pudding with a hit of chili pepper.